we think you're going to love these
Confetti Mixing Bowl Set, Multicolored, 4-piece set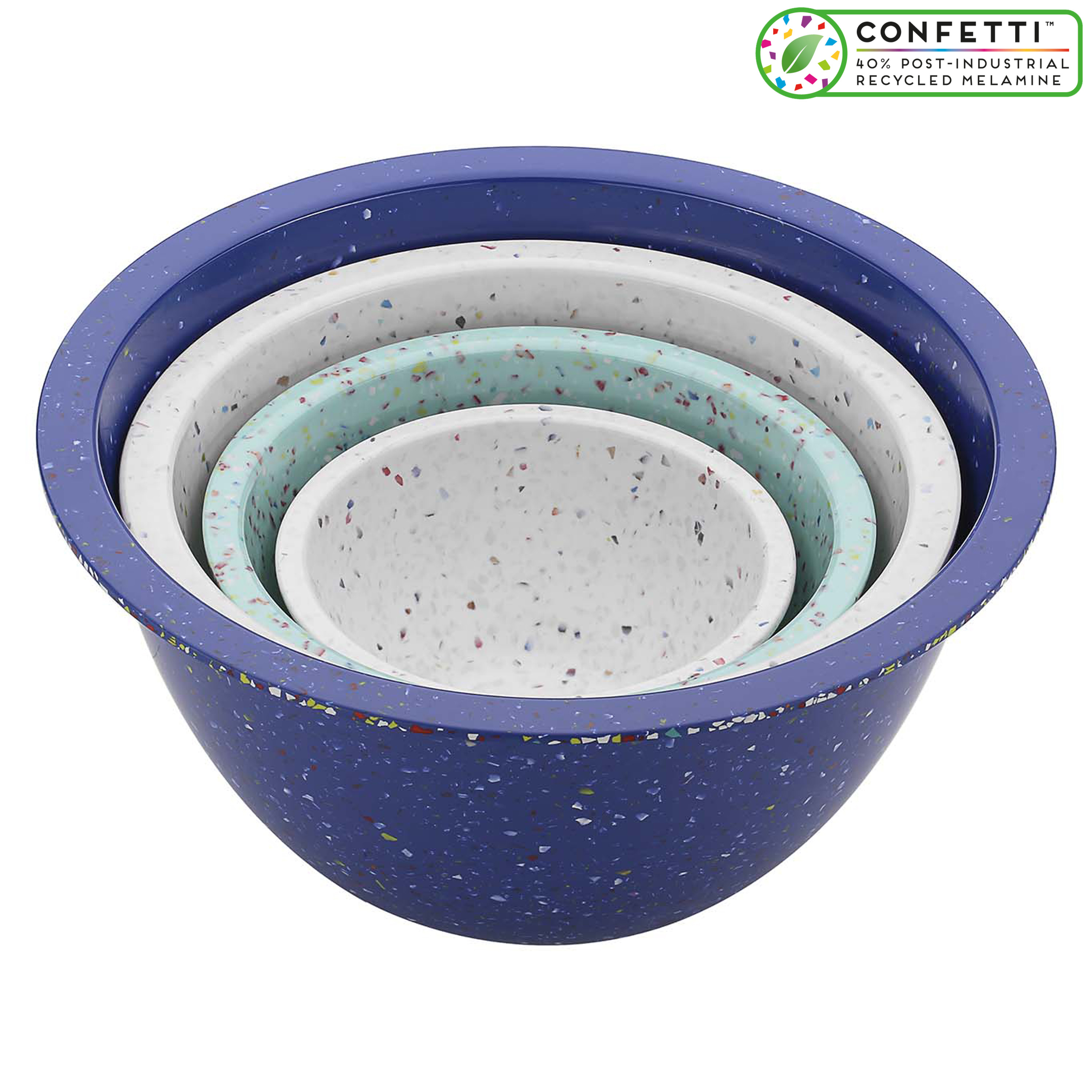 These mixing bowls add some pep to your prep!
The Confetti line makes a vibrant 1950s statement with an unmistakably modern feel, perfect for both everyday use and special occasions. The bowls are BPA free and eco-friendly, made with 40% post-industrial recycled melamine, and the durability of the material means that they will last for years. You will find plenty of uses for them in both preparing and serving food: the four different sizes (4 quarts, 2.5 quarts, 1.25 quarts, and 18 ounces) are suited for a variety of different situations, and the wide lip makes them easy to carry. When you are done, the set cleans easily in the dishwasher and nests together for convenient storage. Do not microwave.
Confetti 4 Piece Mixing Bowl Sets are the perfect bowls for any occasion
Commited to safety - 100% BPA Free
The bowl set is a vibrant statement whether used individually or nested together, and they make for easy storage
Made with 40% post-industrial recycled melamine, these bowls are eco-friendly and BPA free
They are perfect for inside use, but durable enough for outside entertaining as well
The bowl set includes sizes that are perfect for many different uses
Confetti products are easy to clean (dishwasher safe) but not microwaveable
Fun, inspiring colors let your creativity guide you to mix and match with everyday dinnerware and serveware
1950's styling with an unmistakable modern feel
$45.99
Fractal 19 ounce Mule Mug, Rose Gold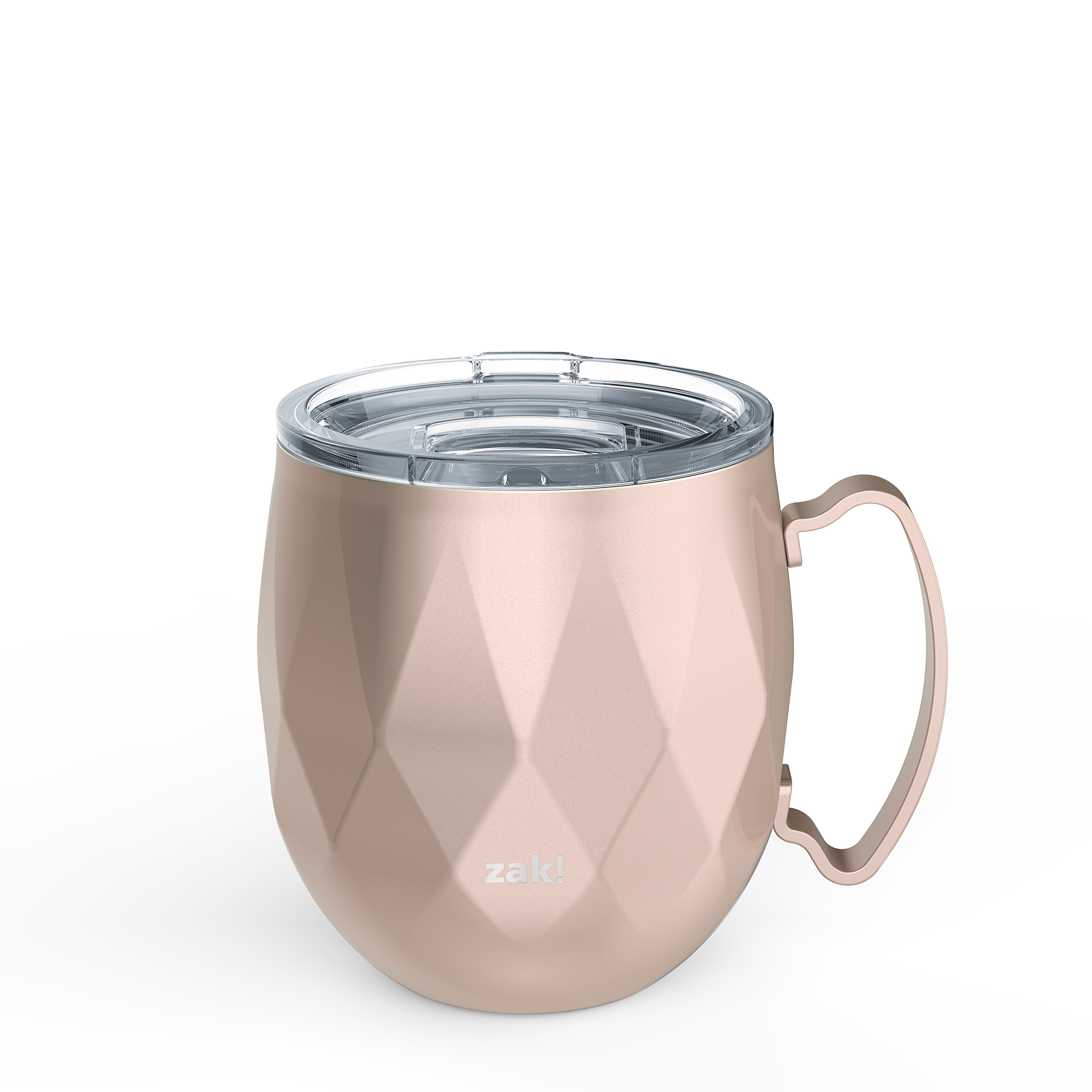 Make sure your drink stays chilled with a stainless steel insulated mule mug.
This stylish, stainless steel barware will give any beverage a little extra flair, but it is practical as well as pretty. Vacuum insulation keeps drinks cold for hours, and prevents condensation from forming on the sides. The press-in lid has a silicone gasket to protect your drink from splashes and debris, whether you are traveling or just relaxing outside. The 19-ounce mug is completely BPA free and should be washed by hand, though the lid is dishwasher safe. Do not microwave.
Vacuum insulation keeps drinks cold and prevents condensation
Press-in lid with silicone gasket prevents splashes
19 oz capacity
Made of durable stainless steel
BPA free - committed to safety
Lid is dishwasher safe, mug should be hand washed
Do not microwave
$20.99
#myzak in action
We love to see how you use your Zak products—tag your Instagram posts with #myzak