we think you're going to love these
Zak! Play 18 ounce Stainless Steel Tumblers, Teal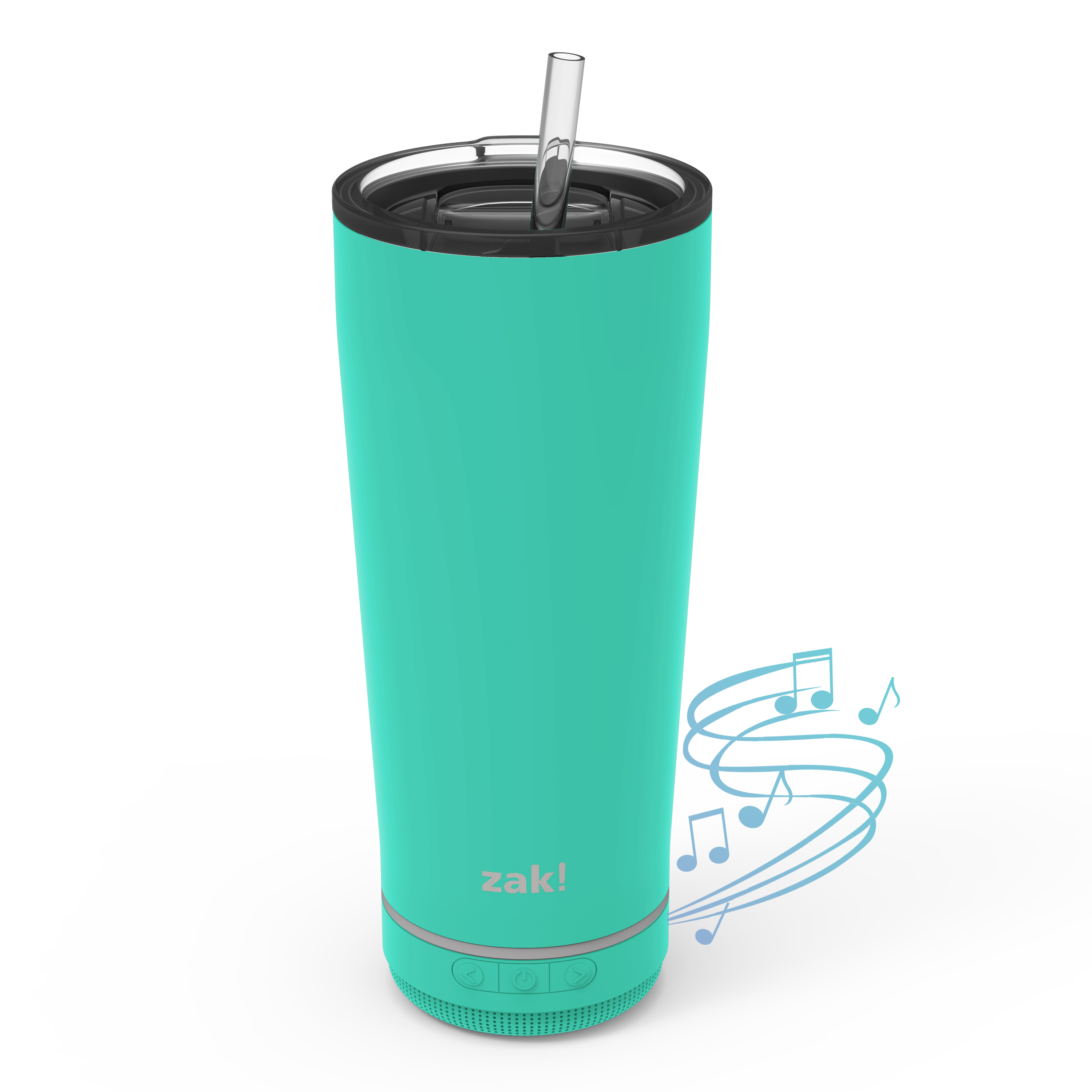 Enjoy music and a beverage with the zak!play wireless speaker tumbler!
Sync and share your music while you're on the move--this two-in-one tumbler has a removable speaker built into the base. You can keep your playlist front and center without needing an extra hand for a separate wireless speaker, and pump it up even further with the integrated lights that flash while music is playing. Using the included USB charging cable, the speaker fully charges in 1.5 hours, and it's fully compatible with any Bluetooth® device. The tumbler itself is packed with features as well: it's made of durable stainless steel, with vacuum insulation to prevent condensation and keep your beverage colder for longer. A splash-proof lid and straw make sure your drink is easy to access without risking a mess. The 18-ounce tumbler should be hand washed with the speaker removed, and the speaker can be wiped clean with a damp cloth. Everything is completely BPA free; do not microwave.
Removable speaker in base lets you enjoy your music and beverage at the same time
Integrated speaker lights flash when music is playing
Recharges in 1.5 hours, includes USB charging cable
Compatible with any Bluetooth® device
Vacuum insulation keeps drinks cold for longer and prevents condensation
18 oz capacity
Made of durable stainless steel
Tumbler is BPA free - committed to safety
Hand wash tumbler, wipe speaker with damp cloth
$24.99
Disney Frozen 2 Movie Kids Dinnerware Sets, 2-piece set, Anna and Elsa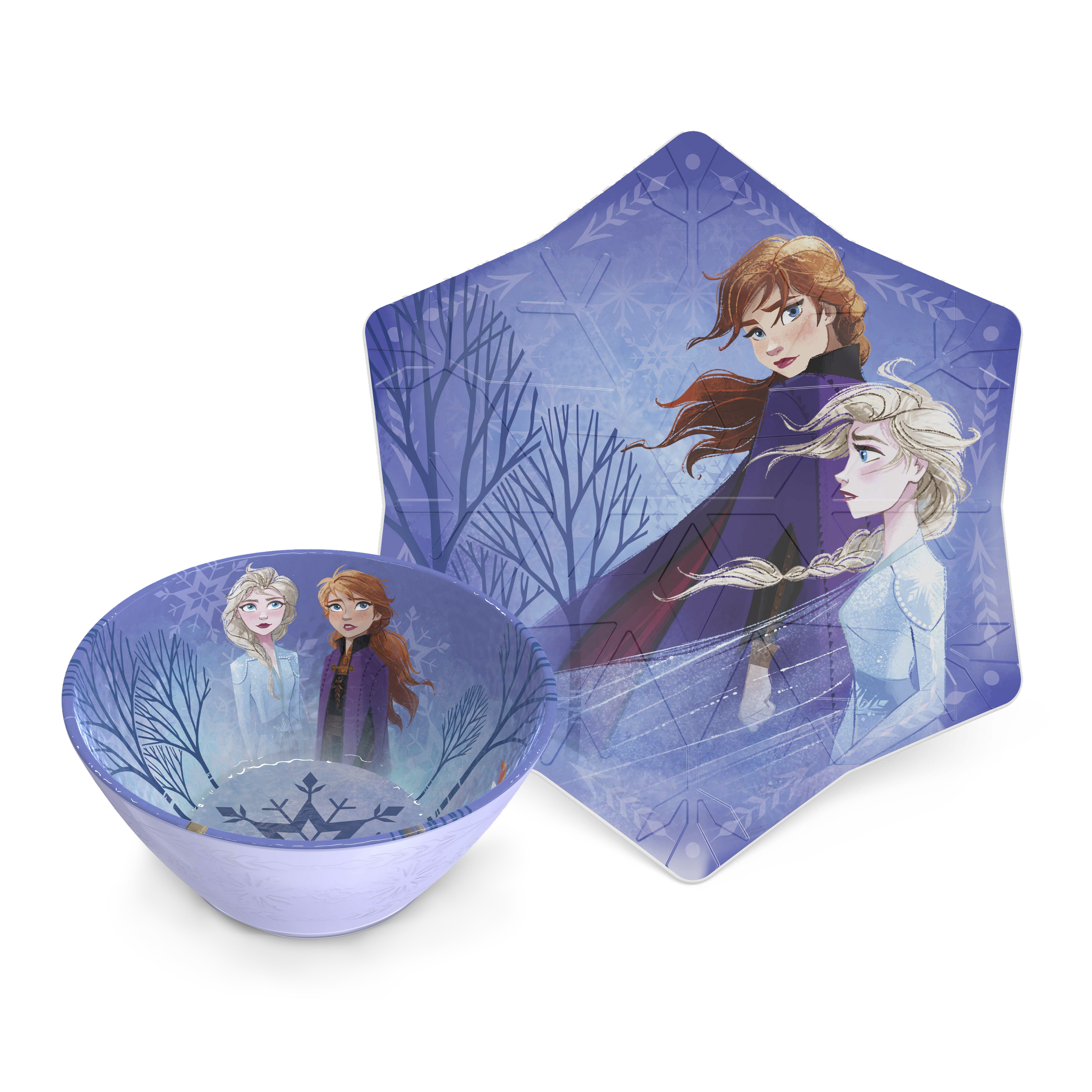 Encourage picky eaters to clean their plates with a kids' dinnerware set featuring their favorite characters!
This set contains a plate and bowl, with colorful artwork and embossed designs to bring a little more fun to the table. Kids love these durable and perfectly sized dishes--the plate has a diameter of 9 inches and the bowl has a diameter of 6 inches, which are just right for both small hands and small appetites. The dishes are made of durable melamine, and are easily washed in the top rack of the dishwasher. They're also completely BPA free! Whether you're serving soup, salad, snacks, or anything in between, kids can eat with their favorite characters. Do not microwave.
Set contains one plate and one bowl
Full-surface artwork and embossed designs bring fun to the table
Plate has 9" diameter, bowl has 6" diameter
Made of durable melamine
BPA free - committed to safety
Dishwasher safe, do not microwave
$17.49
Zak Hydration 9 ounce Champagne Flute, Light Gold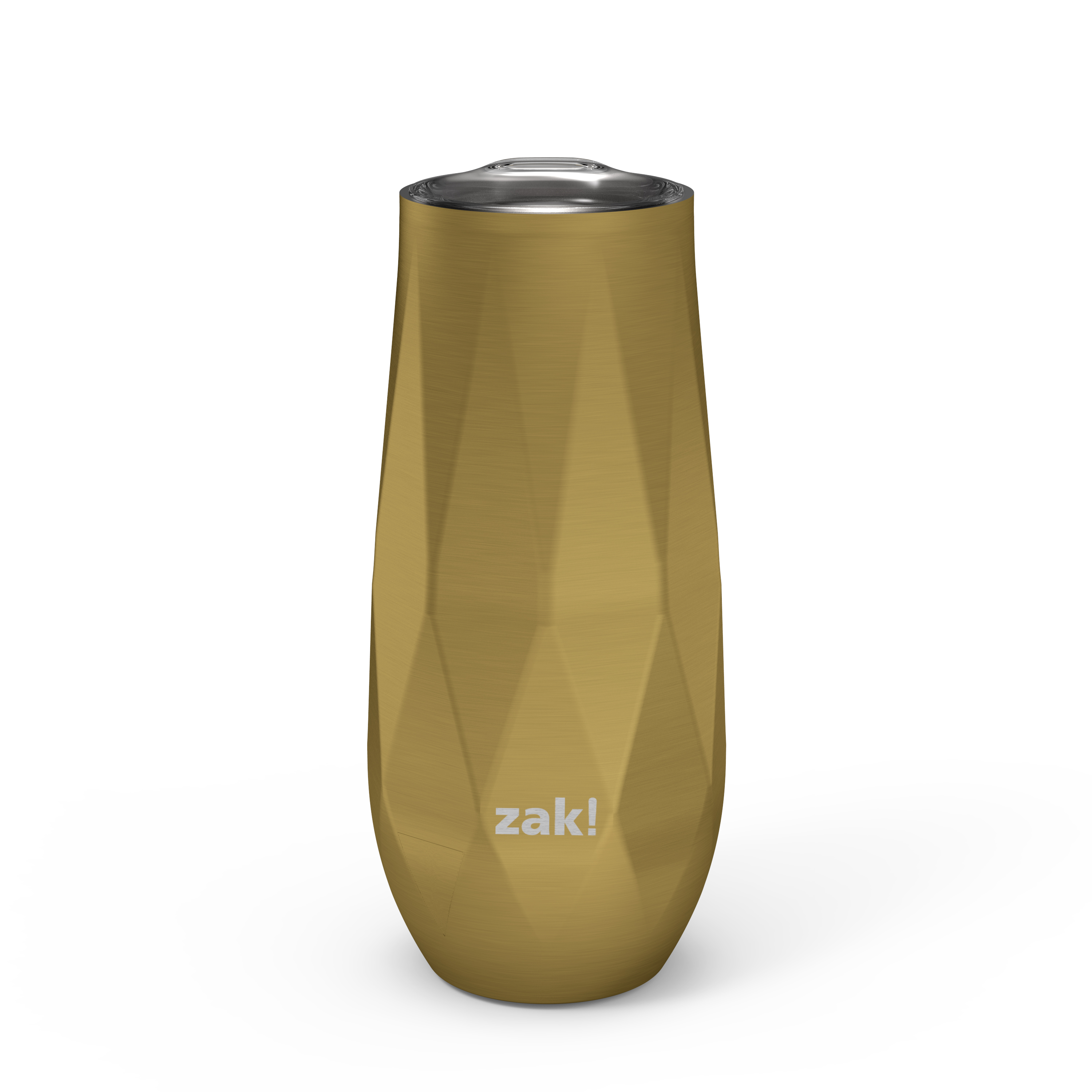 Celebrate in style with this stainless steel flute tumbler!
With a unique design and a beautiful finish, this tumbler is the perfect addition to your barware collection. It's vacuum insulated, which will keep your drinks warm for hours, as well as preventing condensation from forming. The press-in lid has a silicone gasket to hold it securely in place, protecting your beverage from splashes and spills. Made of durable plastic and stainless steel, the materials are all completely BPA free. The lid can also be cleaned in the dishwasher, though the 9-ounce tumbler should be washed by hand. Do not microwave.
Vacuum insulation keeps drinks cold for up to 12 hours and prevents condensation
Press-in lid with silicone gasket prevents splashes
9 oz capacity
Made of durable stainless steel
BPA free - committed to safety
Lid is dishwasher safe, tumbler should be hand washed
Do not microwave
$16.99
#myzak in action
Show off your favorite characters or your table's new look! We love to see how you use your Zak products—tag your Instagram posts with #myzak