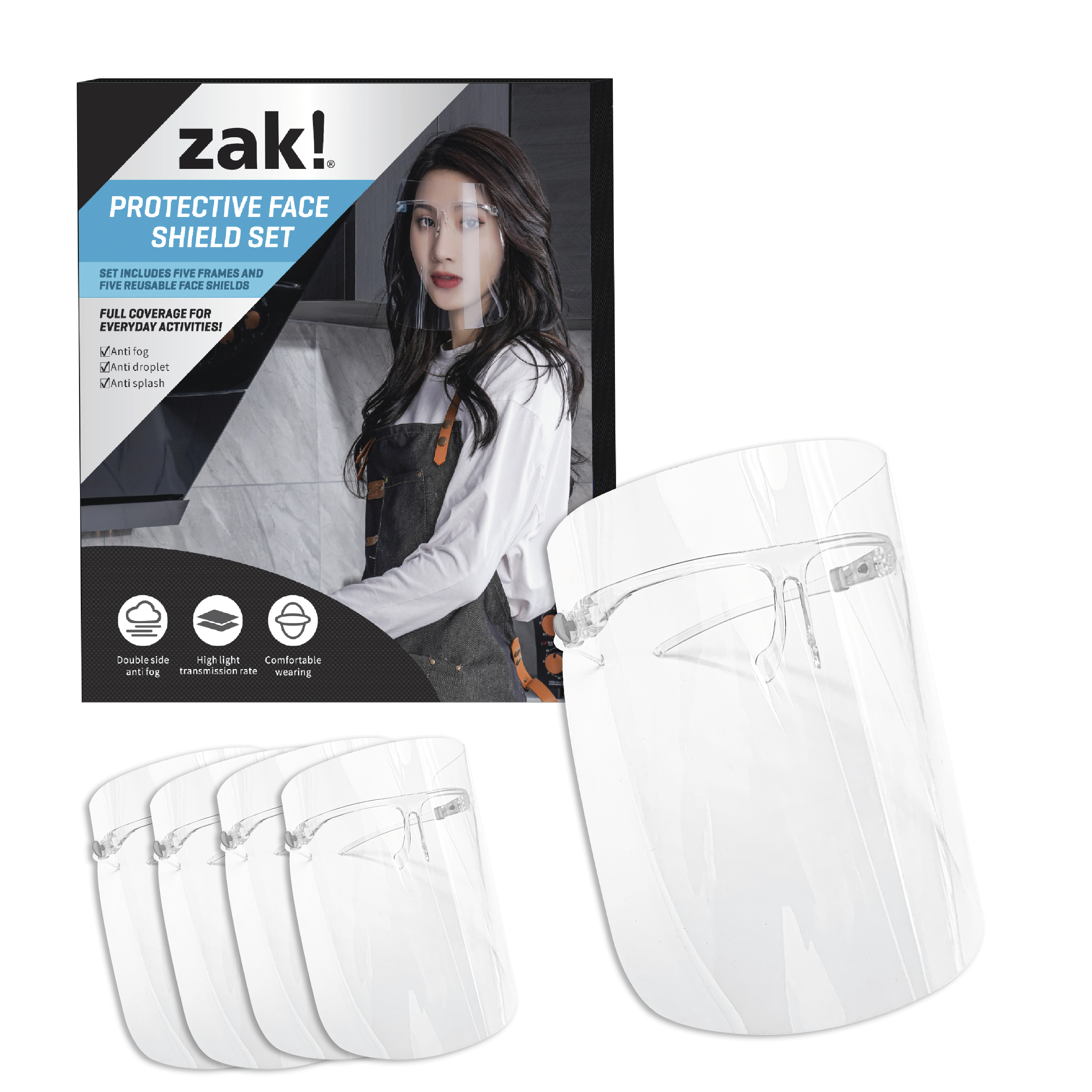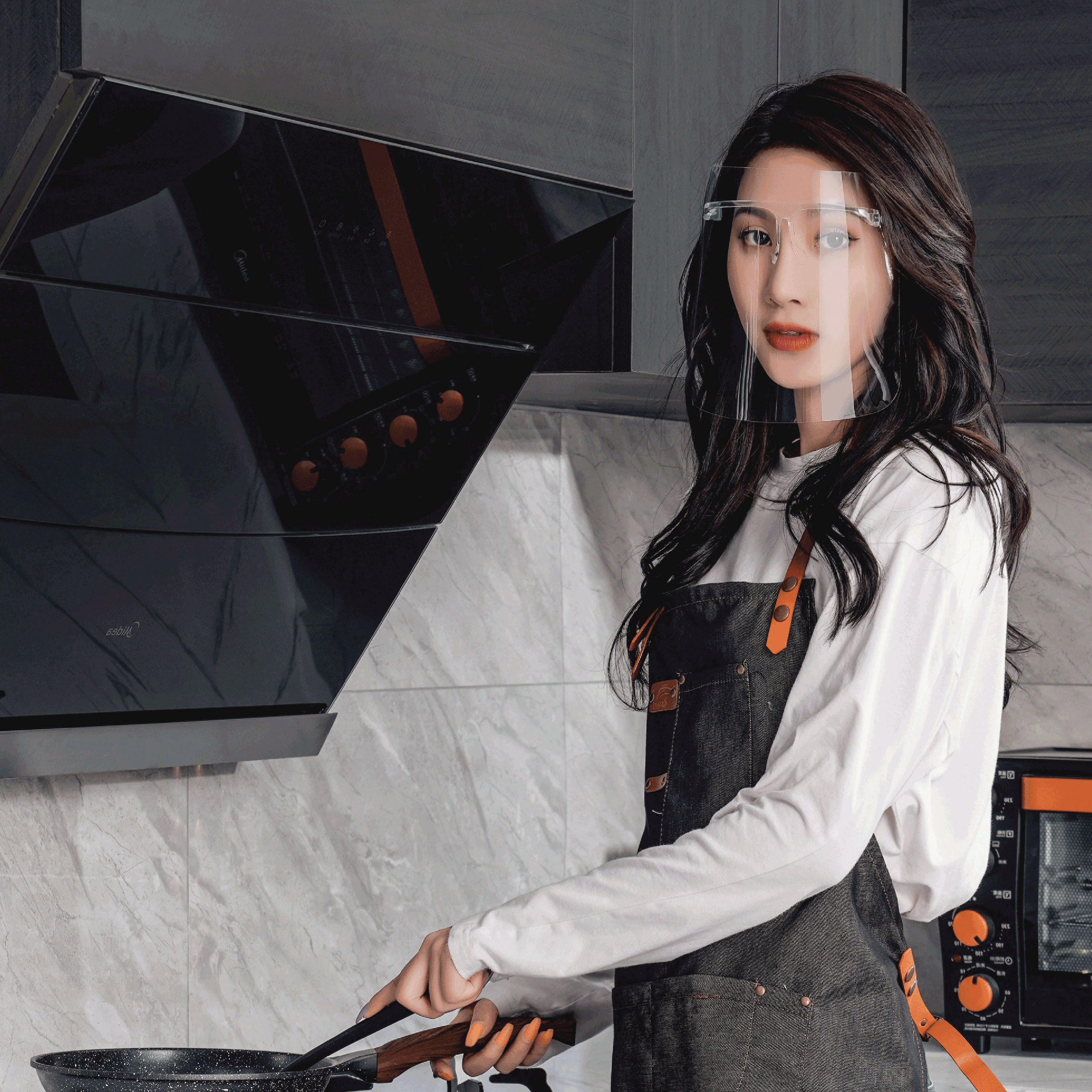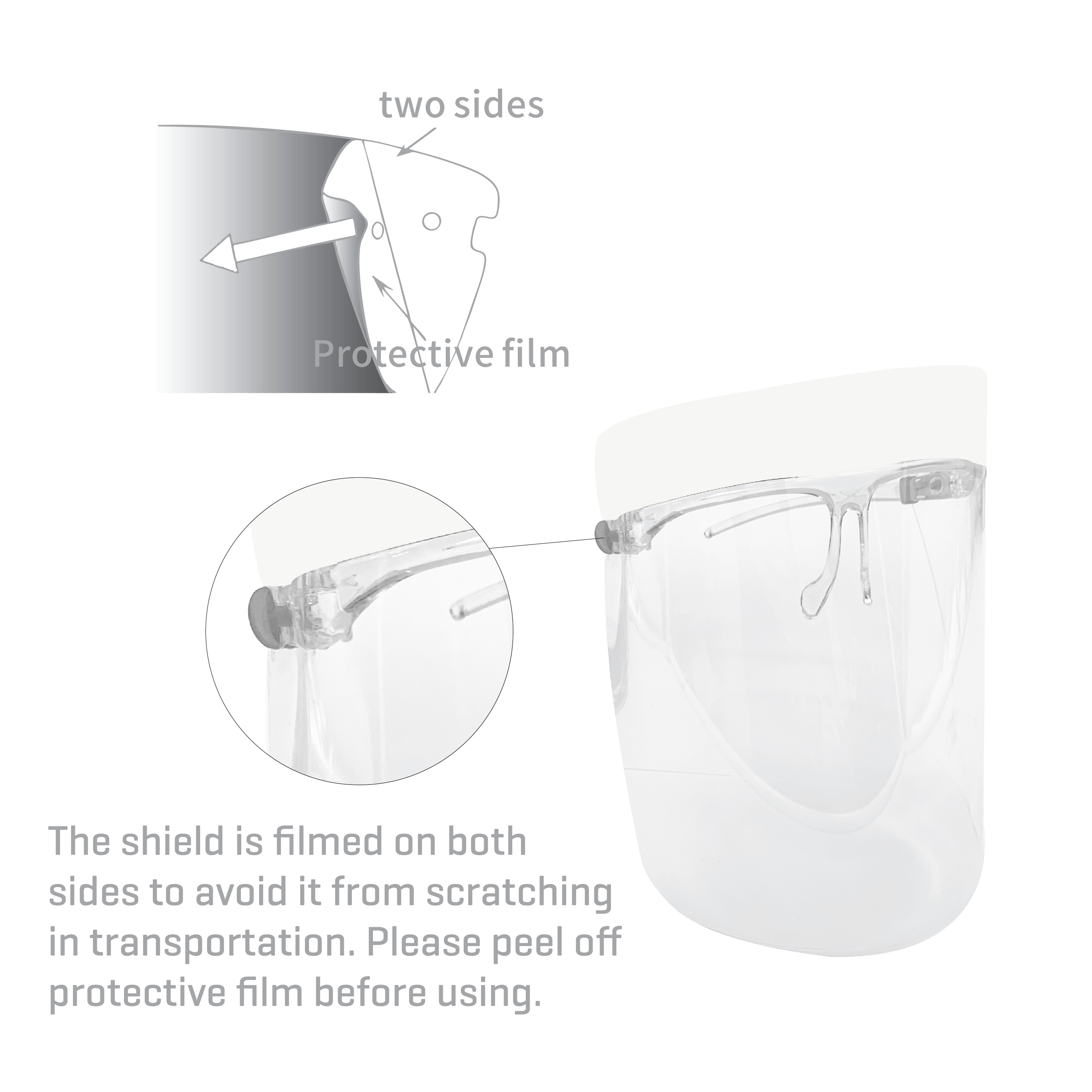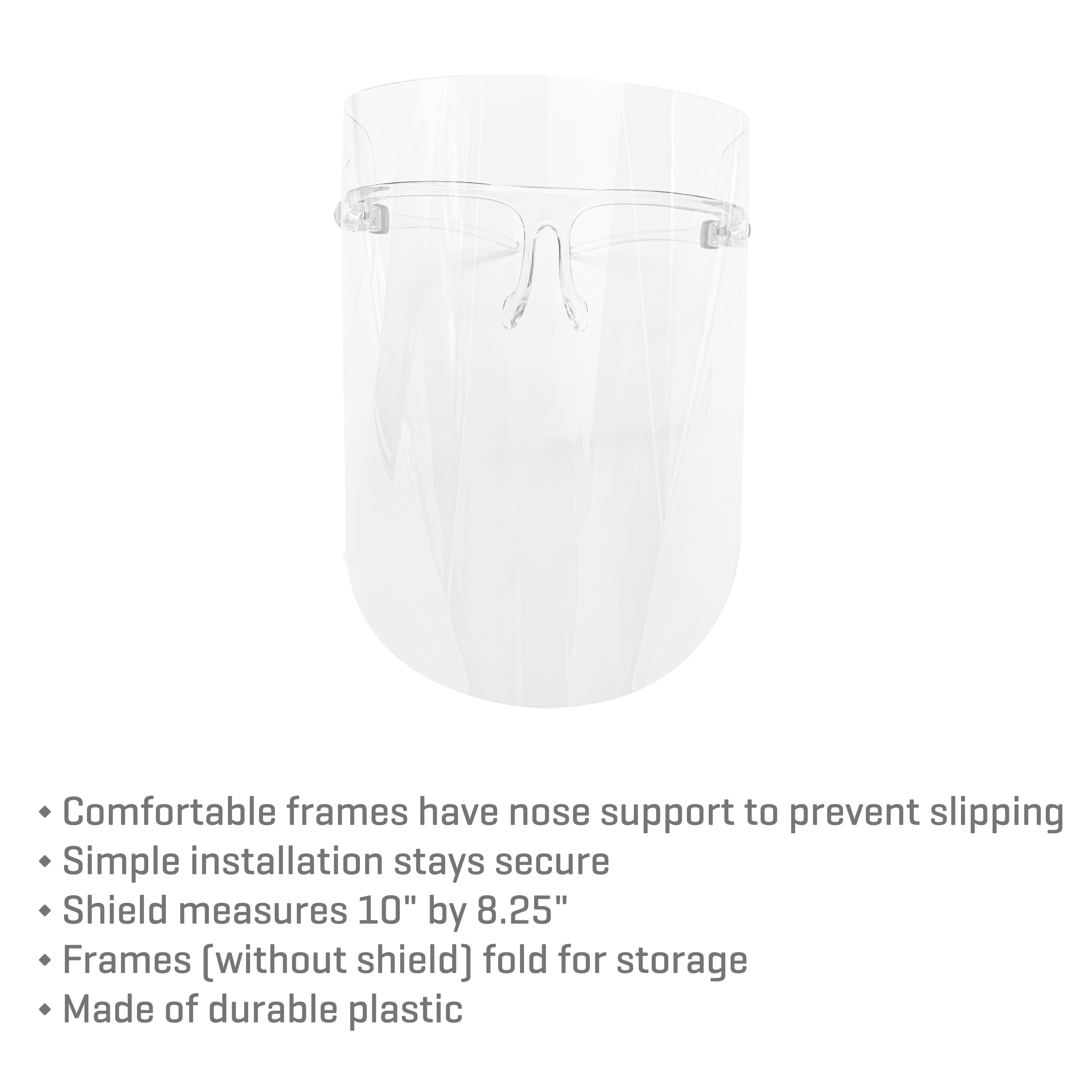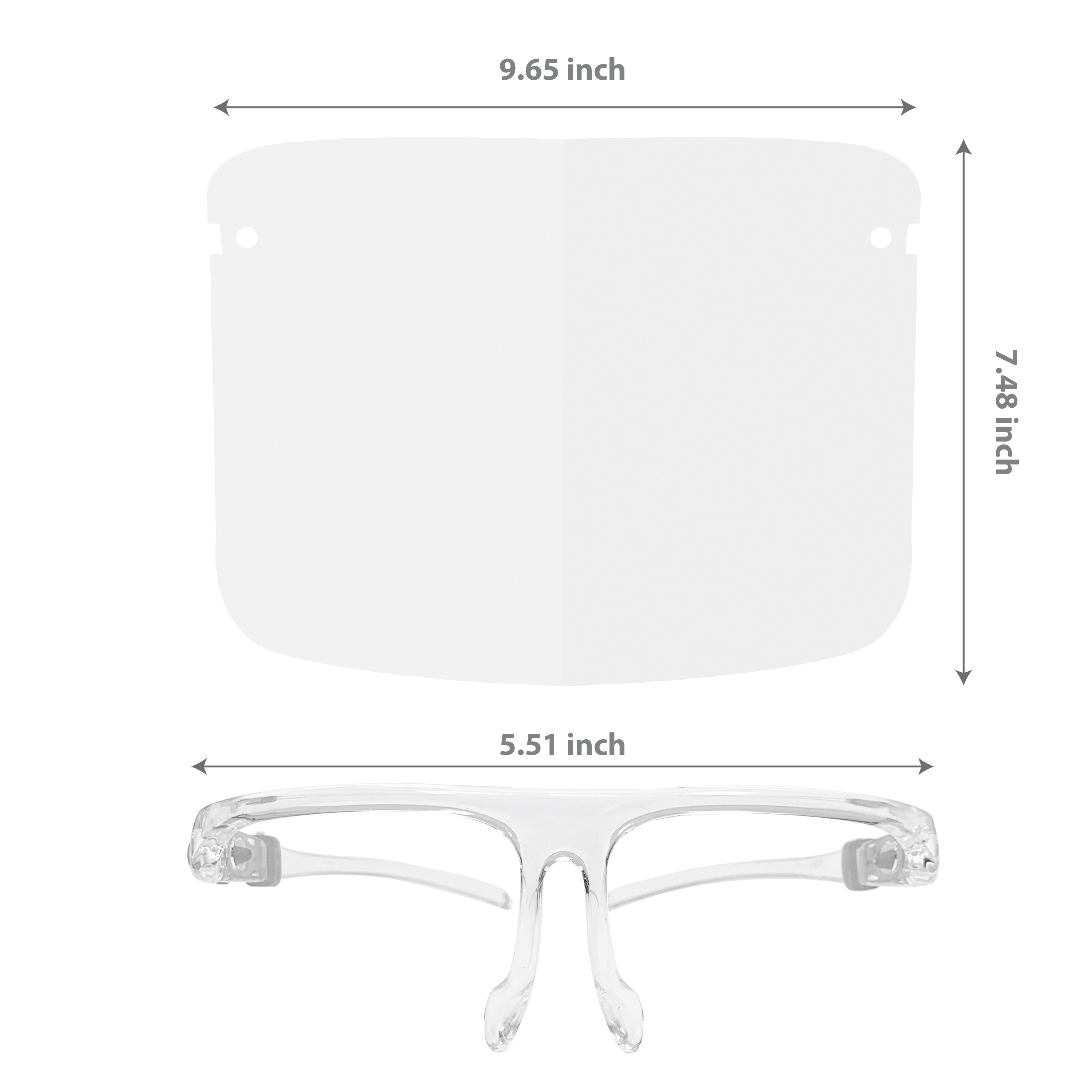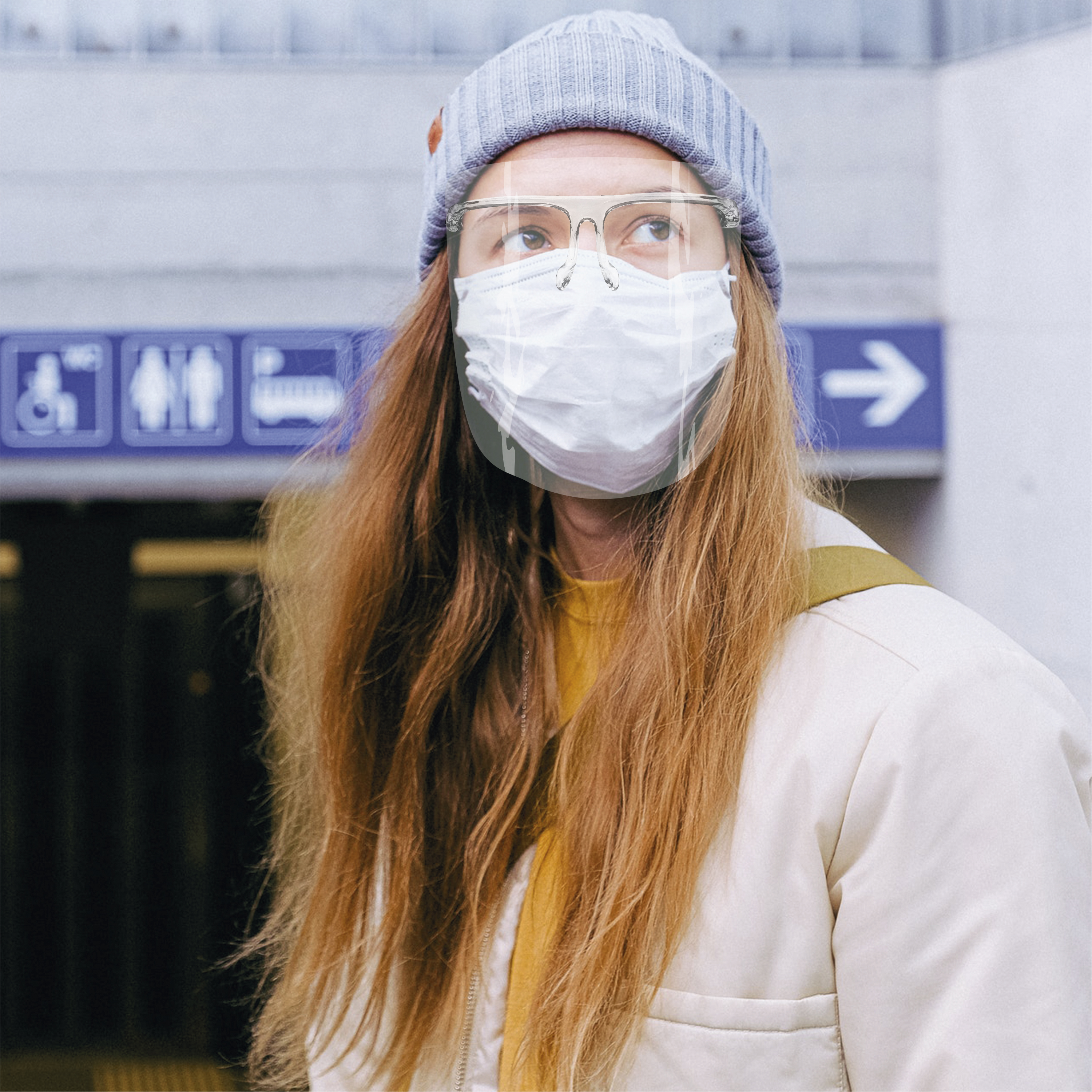 Zak Personal Protective Equipment (PPE) Protective Face Shield, Clear, 5-piece set
5-piece PPE Face Shields
Price: $4.99
buy on amazon.com
about our cart
You're viewing this product on zak.com, but the purchase and fulfillment will be through Amazon. Amazon prices and shipping expenses may vary in comparison to listed prices from Zak Designs
This protective face shield provides full coverage for everyday activities.
The shield is made from a sheet of 10-inch by 8.25-inch plastic attached to wearable frames--the plastic is easy to install and holds securely in place. It prevents splashes and droplets from reaching your eyes, nose, and mouth, while remaining cool and breathable. The shield is oil-proof and has an anti-fog coating on each side, as well as a high light transmission rate for full clarity and a wide field of view. The frames can be folded for storage when the face shield is disassembled, and are comfortable to wear all day long during everyday activities, with nose supports that prevent the mask from slipping down. The protective gear is made of durable, BPA-free plastic, which is easy to wipe clean with disinfectant so you have peace of mind.
Full-face protection from splashes and droplets: nose, mouth, eyes
Oil-proof and anti-fog (double-sided coating)
High light transmission rate for clear view
Comfortable frames have nose support to prevent slipping
Simple installation stays secure
Shield measures 10" by 8.25"
Frames (without shield) fold for storage
Made of durable plastic
Easy to wipe clean
BPA free - committed to safety
Limited Lifetime Warranty: We work hard to provide you with quality products. That's why we're offering a Limited Lifetime Warranty that covers material or workmanship issues on specified products. For full terms or to submit a claim, visit zak.com/warranty
check these out!