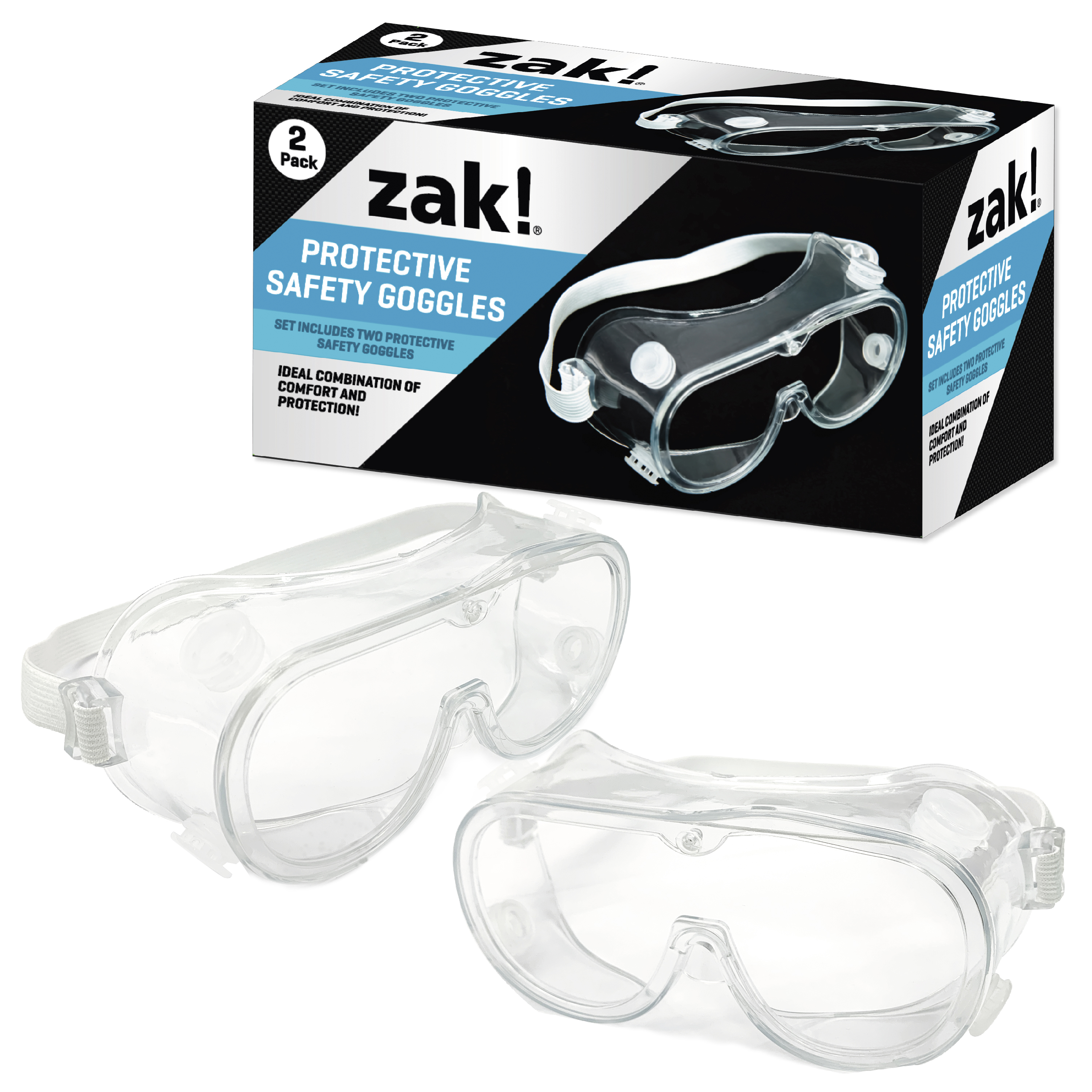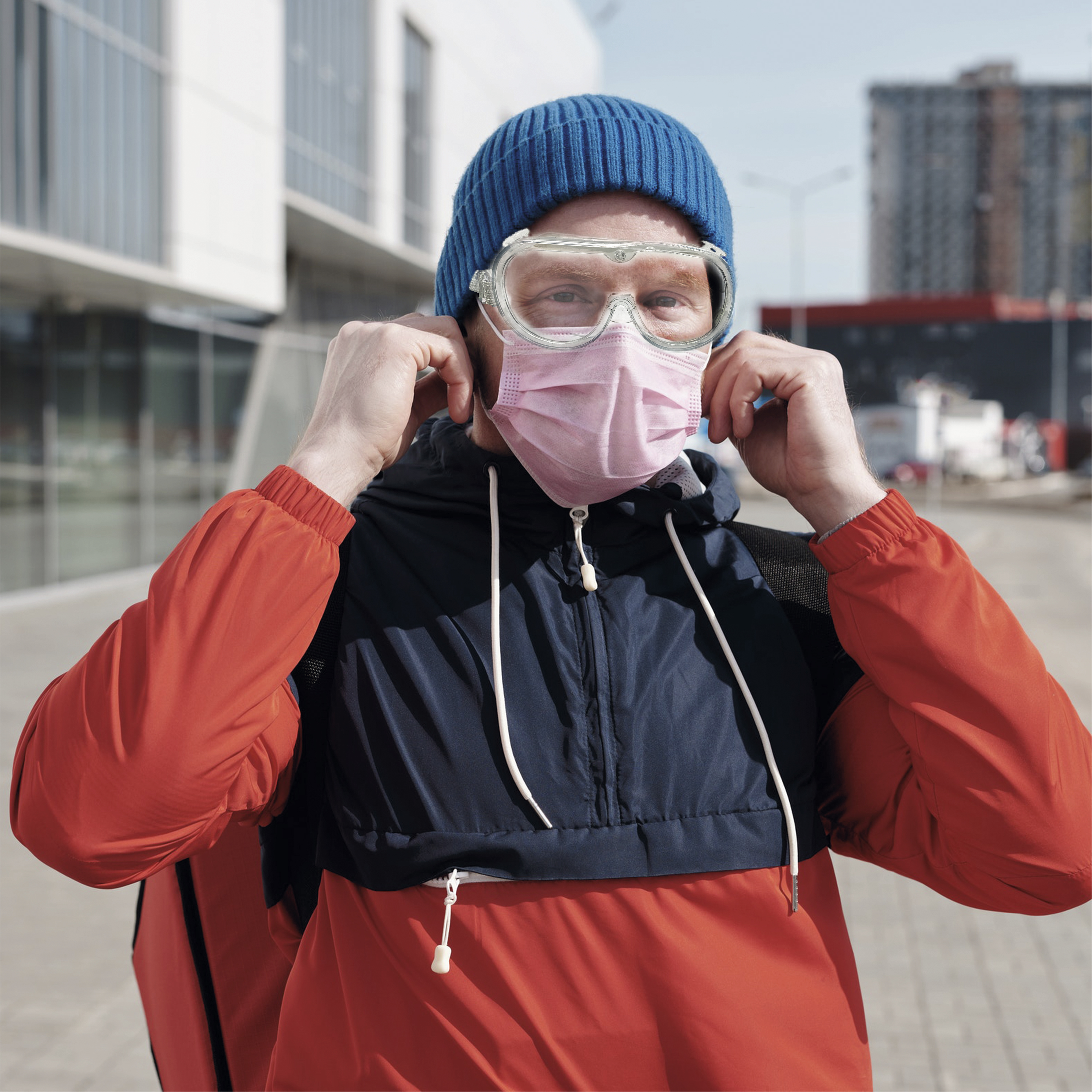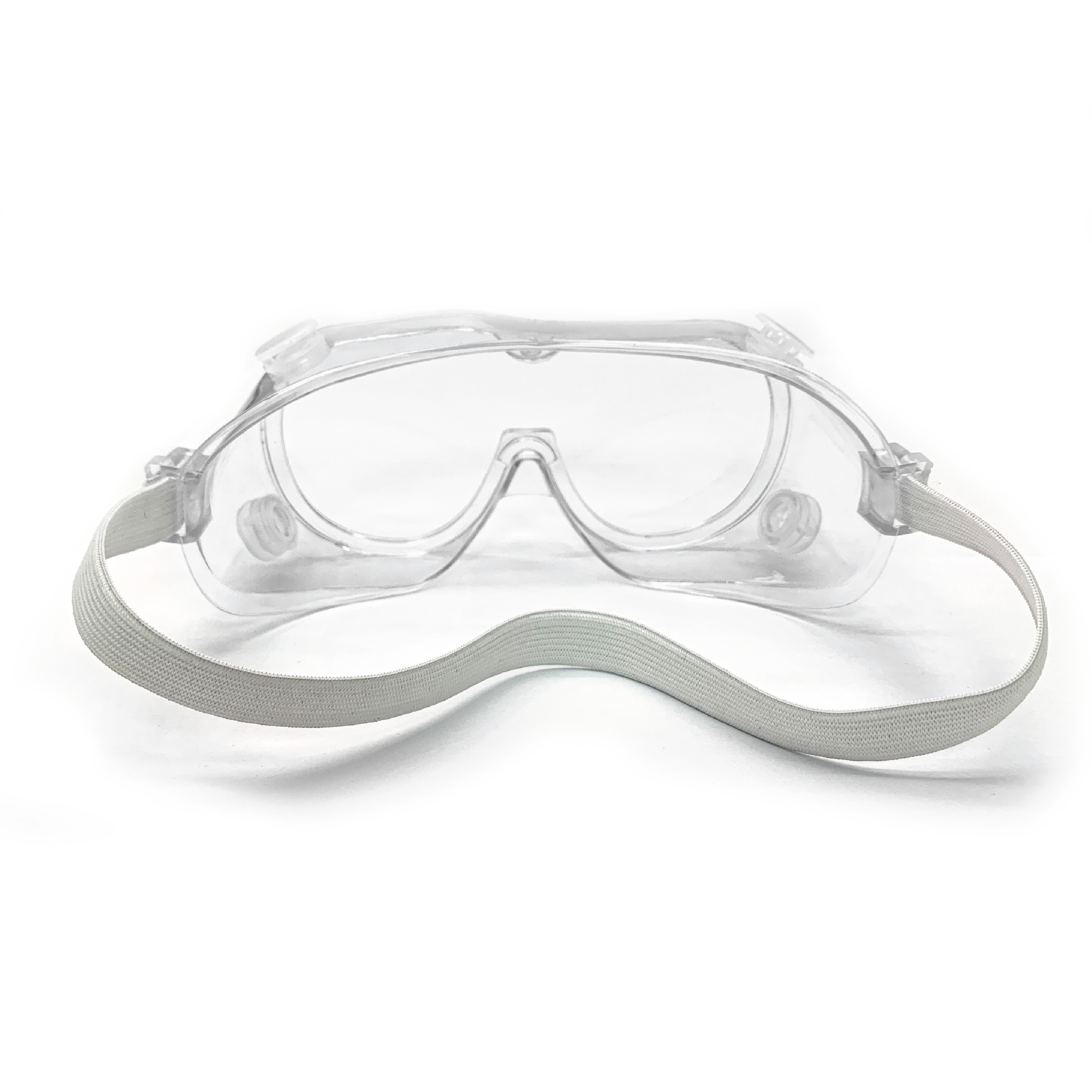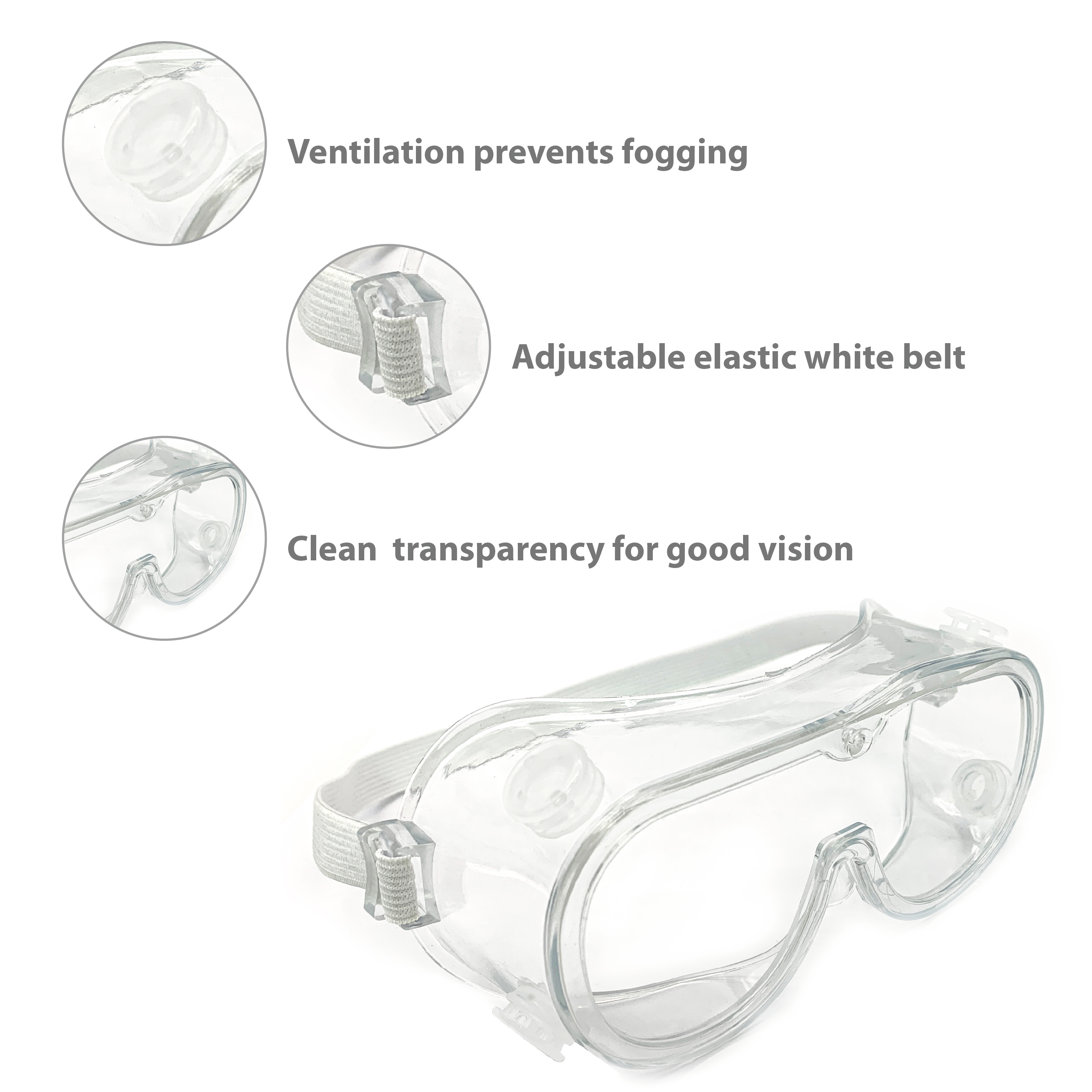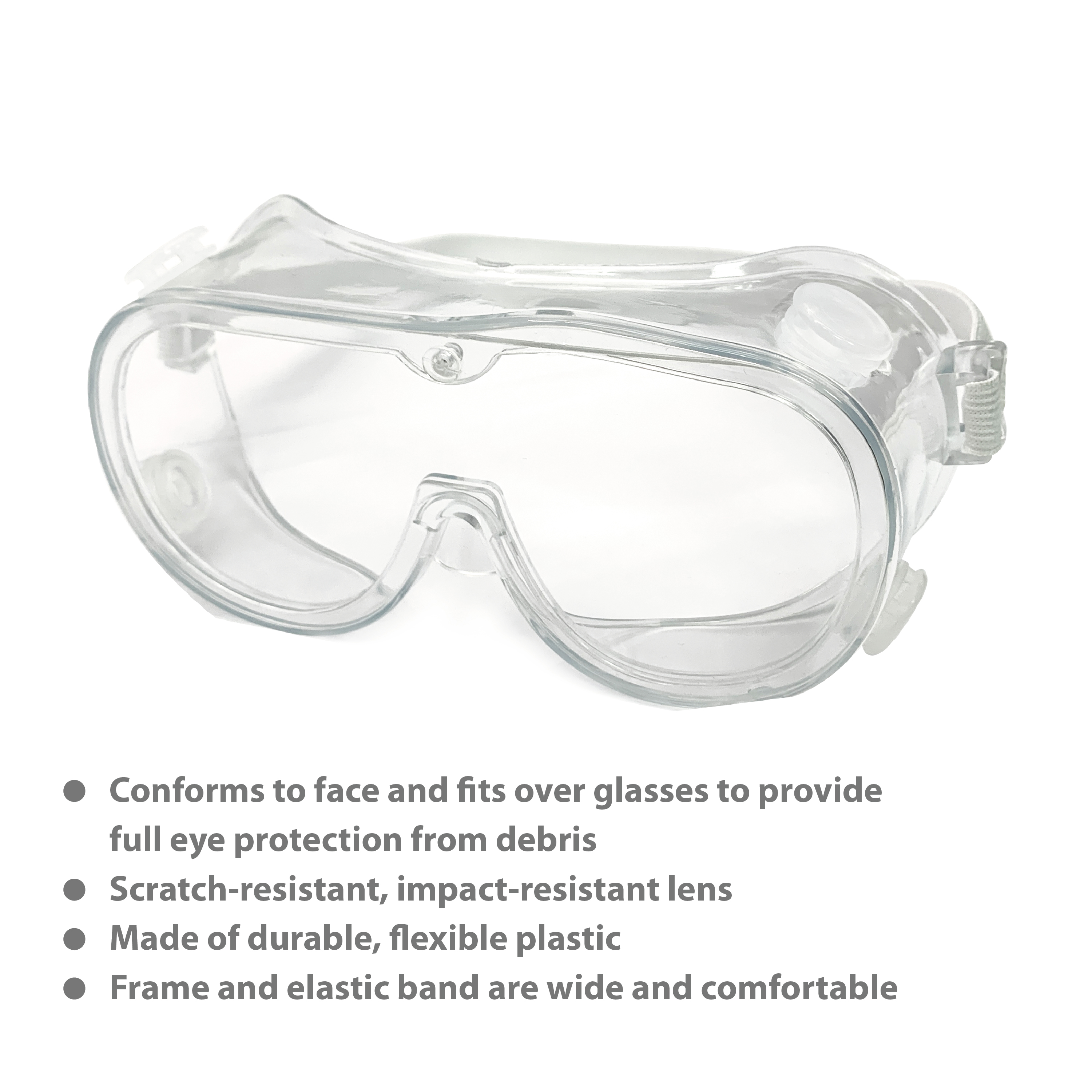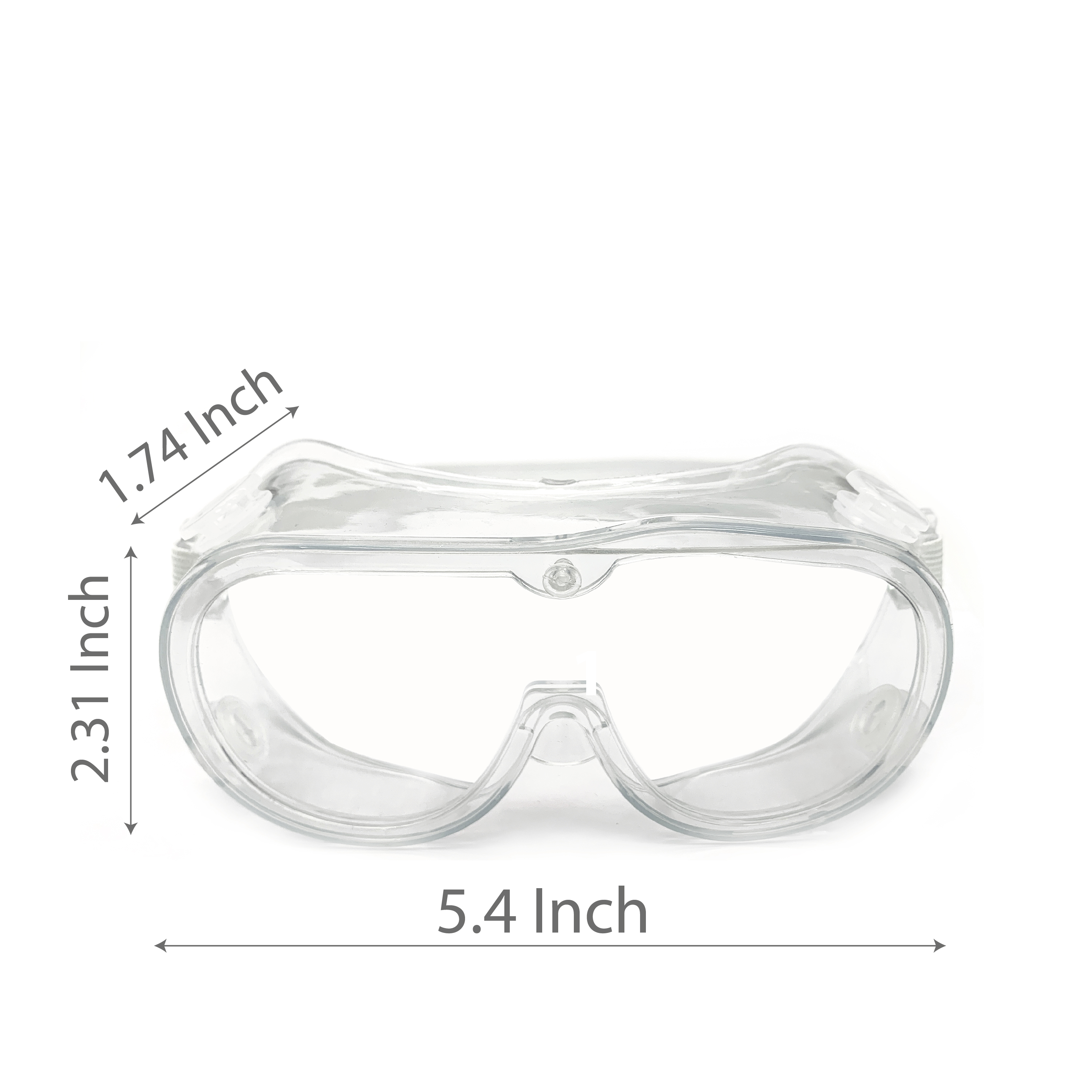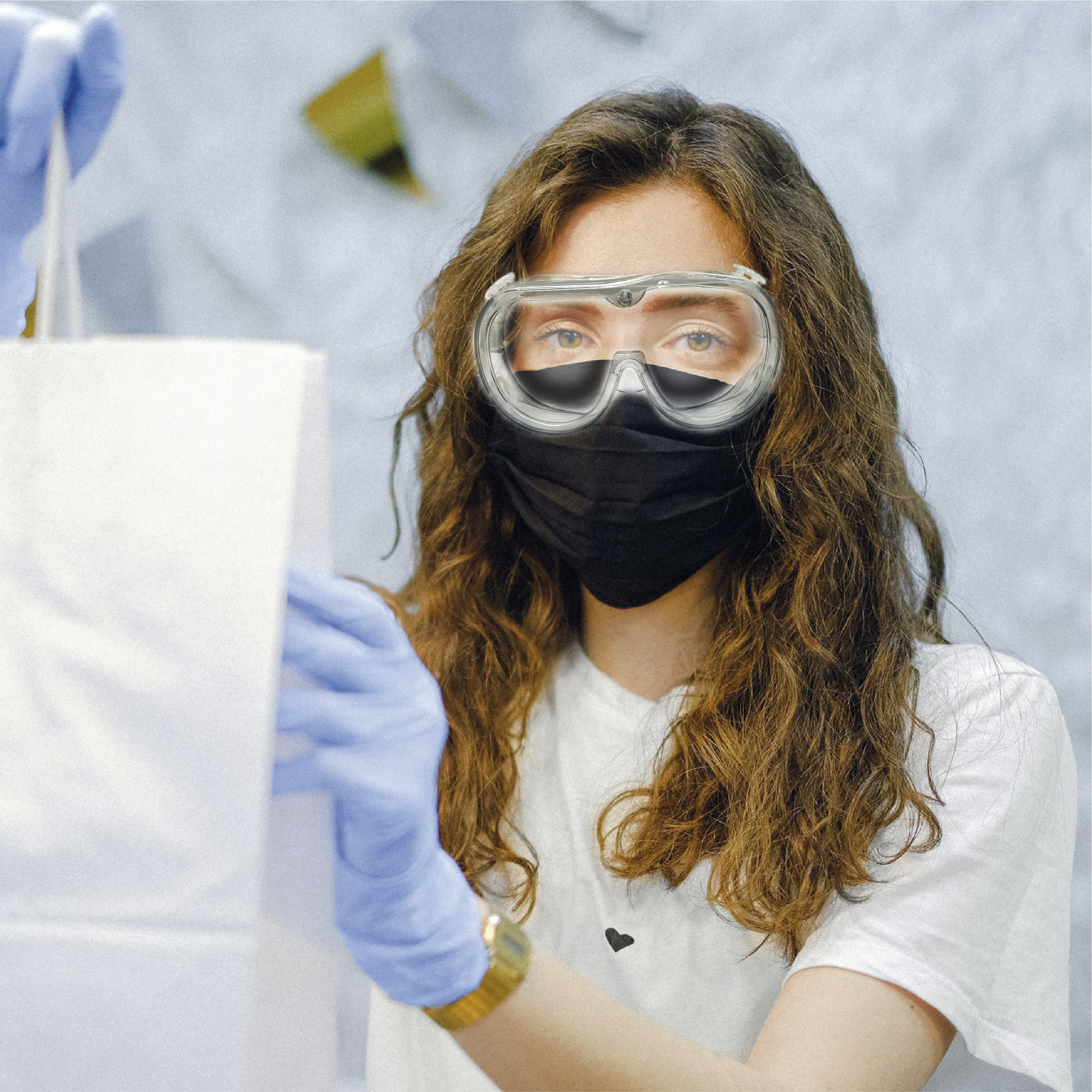 Zak Personal Protective Equipment (PPE) Protective Goggles, Clear, 2-piece set
2-piece PPE Goggles
Price: $5.99
buy on amazon.com
about our cart
You're viewing this product on zak.com, but the purchase and fulfillment will be through Amazon. Amazon prices and shipping expenses may vary in comparison to listed prices from Zak Designs
These wraparound safety goggles are the ideal combination of comfort and protection.
The edge of the frame is contoured to fit your face, providing full coverage that prevents droplets and debris from reaching the eyes. it is also large enough to fit over prescription glasses without pressing, bringing security to your everyday routine. The safety goggles are impact-resistant, scratch-resistant, and ventilated to prevent fogging, so the view through the lens stays crystal clear. Made of durable plastic, the edge of the frame is flexible enough for comfort, and the wide elastic band allows the protective eyewear to fit a range of head sizes. The nonporous material is easy to wipe clean and completely BPA free.
Conforms to face and fits over glasses to provide full eye protection from debris
Scratch-resistant, impact-resistant lens
Ventilation prevents fogging
Frame and elastic band are wide and comfortable
One size fits most protective gear
Made of durable, flexible plastic
Easy to wipe clean
BPA free - committed to safety
Limited Lifetime Warranty: We work hard to provide you with quality products. That's why we're offering a Limited Lifetime Warranty that covers material or workmanship issues on specified products. For full terms or to submit a claim, visit zak.com/warranty
check these out!