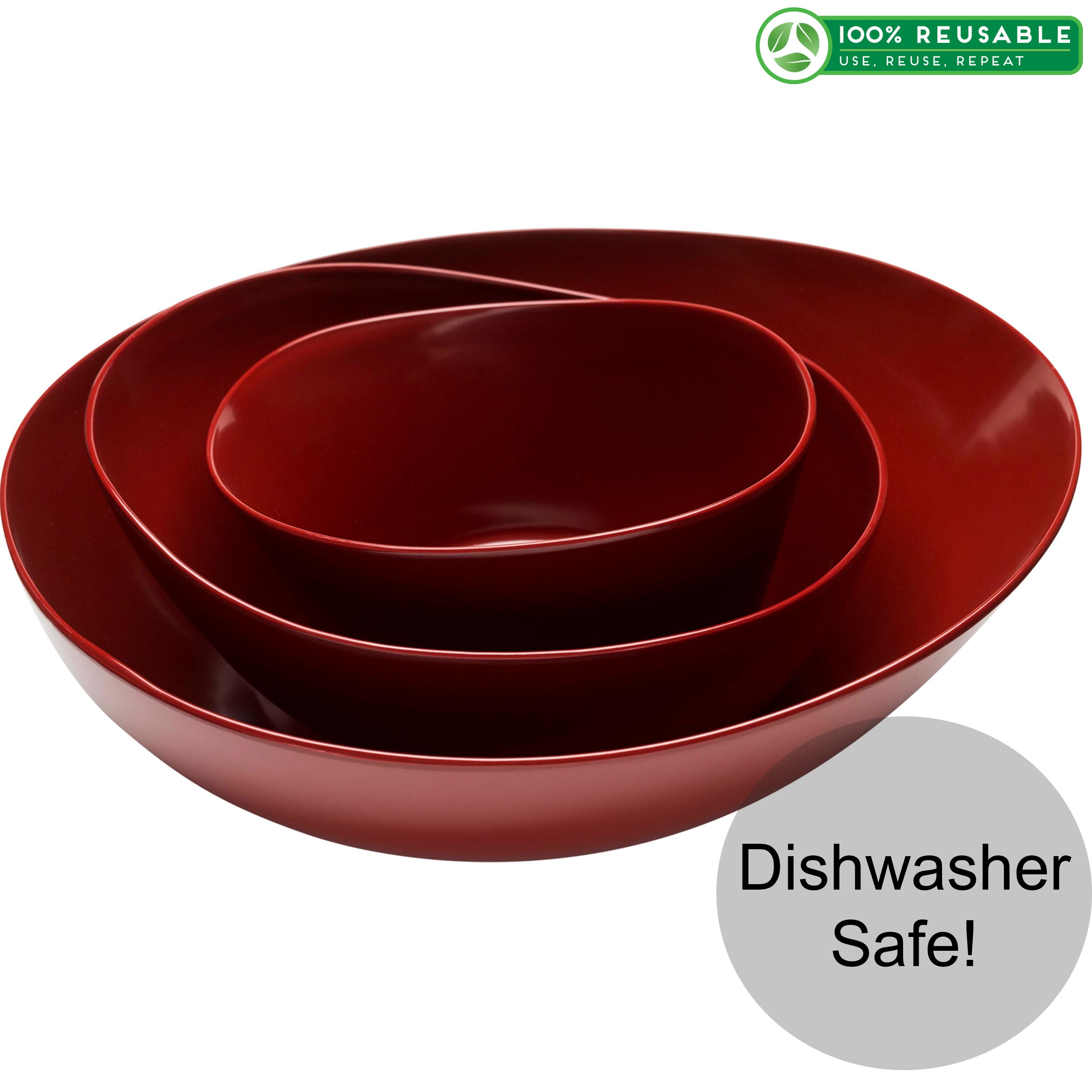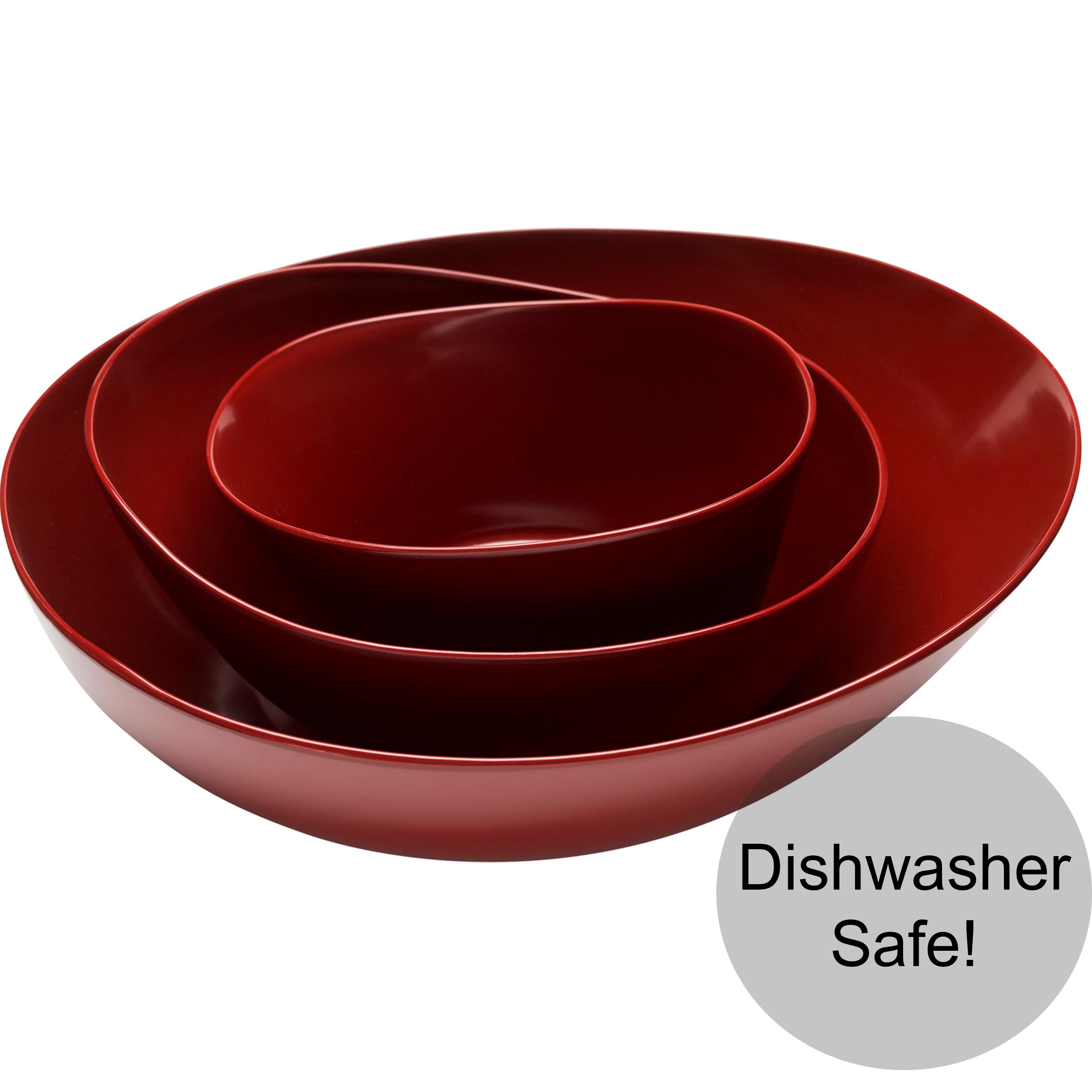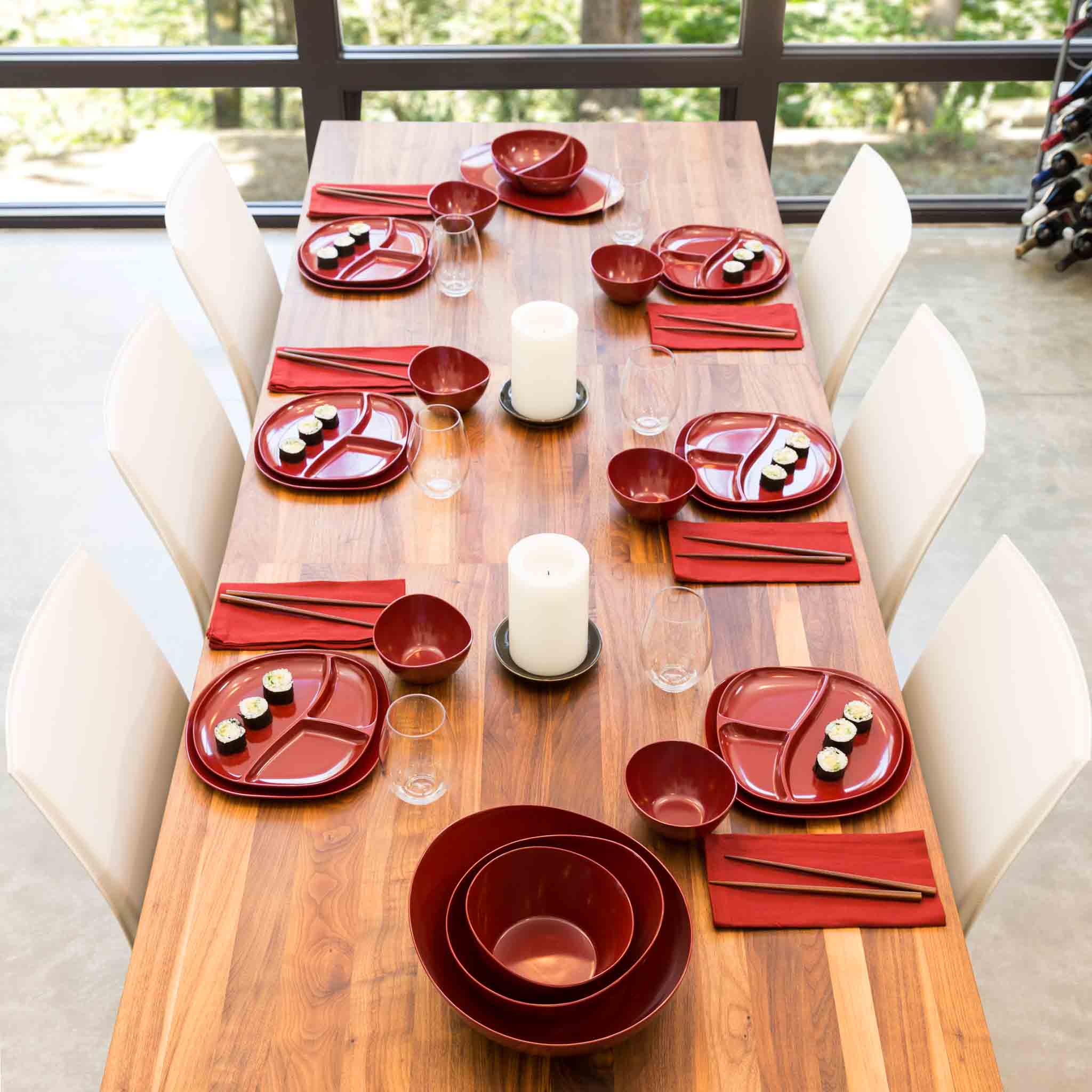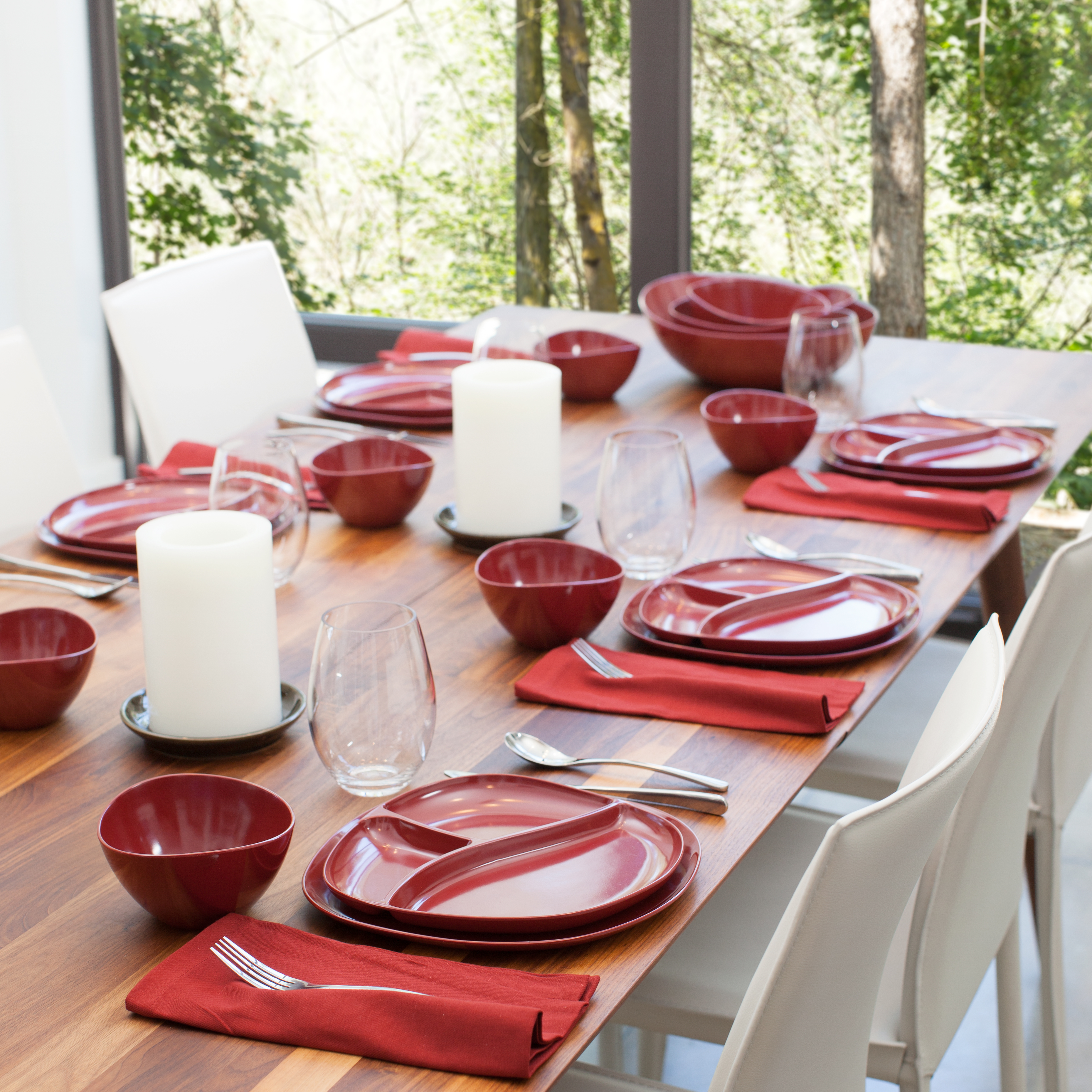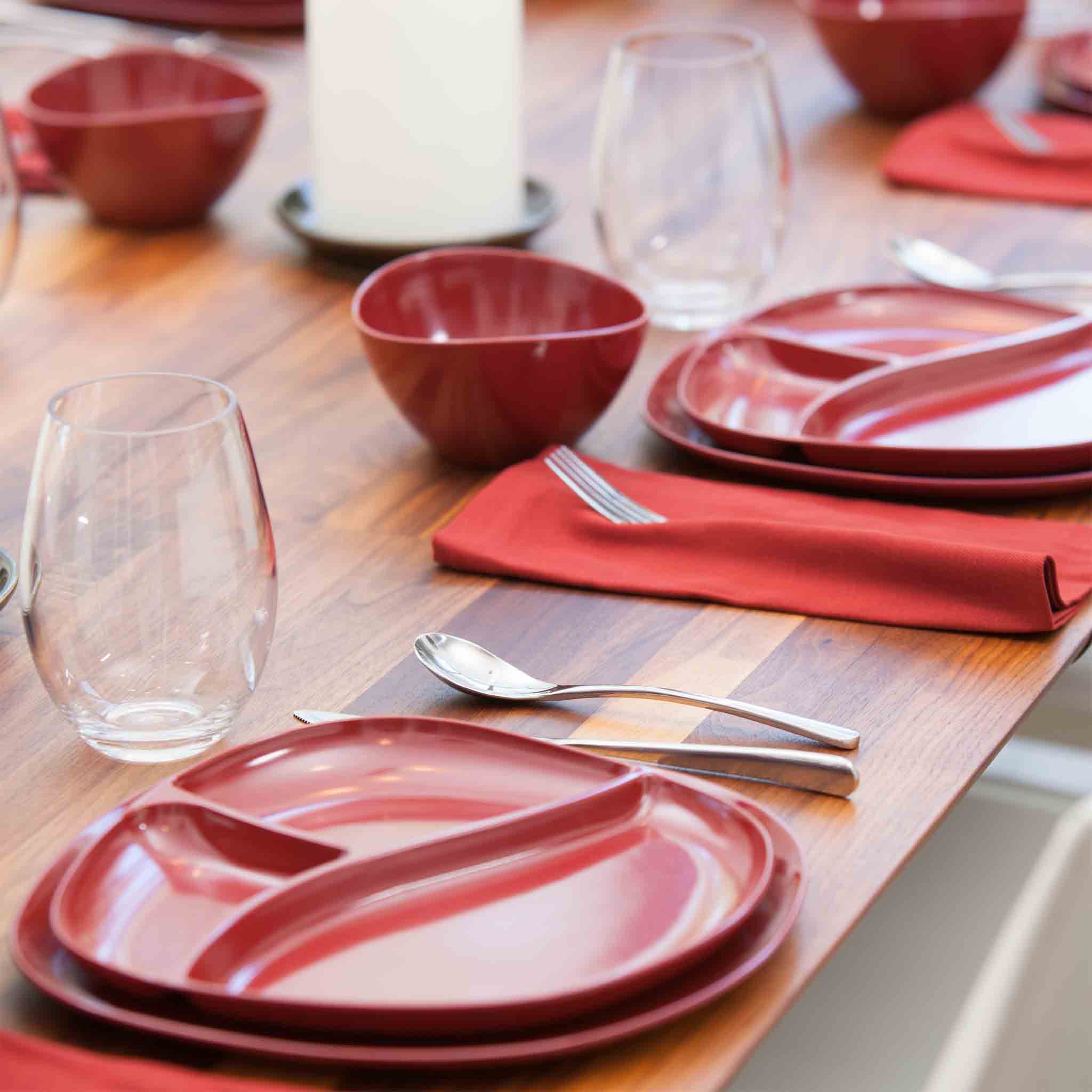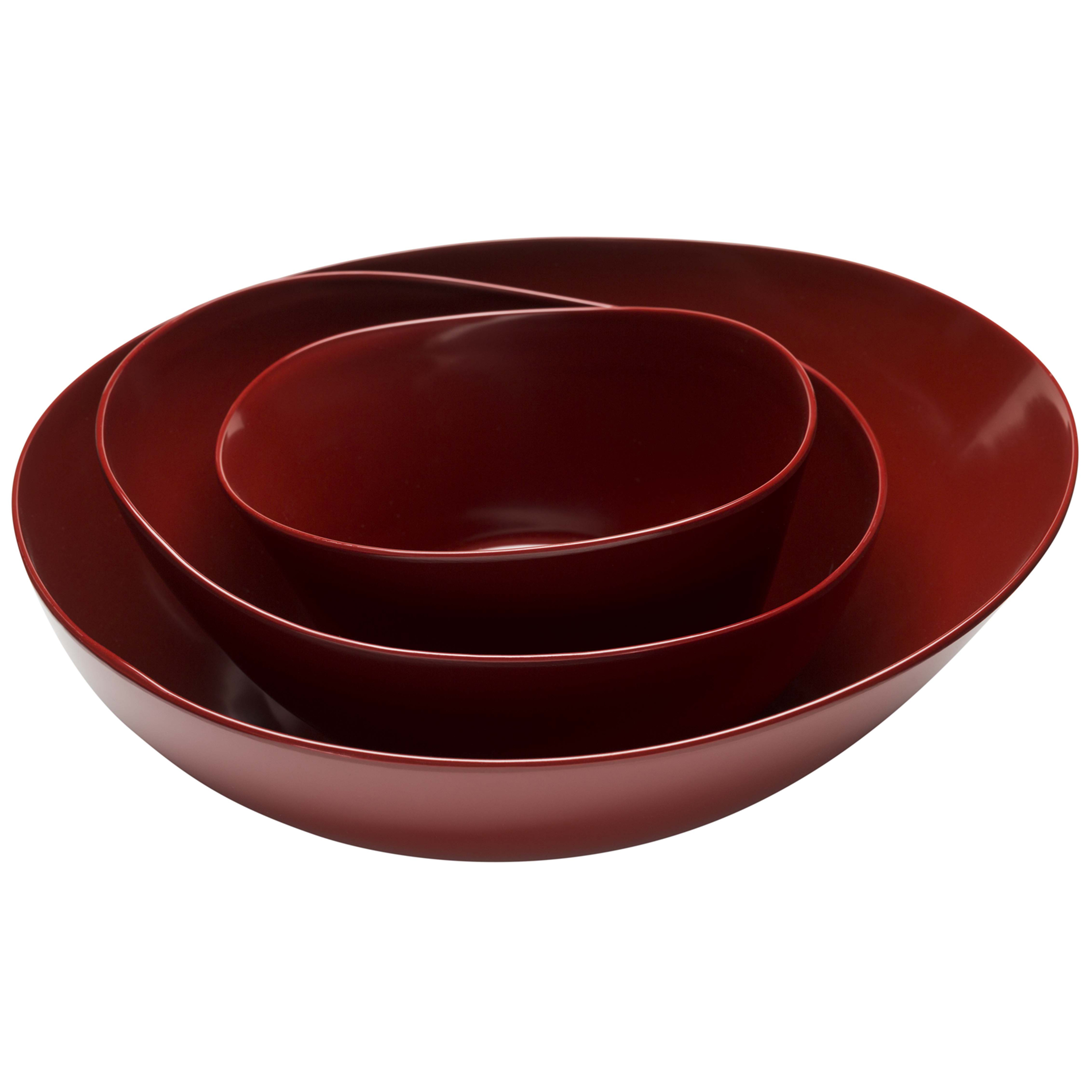 Moso Dishwasher-Safe Bamboo Bowl Set, Brick, 3-piece set
3-piece Eco Friendly Serving Bowls
Price: $28.99
buy on amazon.com
about our cart
You're viewing this product on zak.com, but the purchase and fulfillment will be through Amazon. Amazon prices and shipping expenses may vary in comparison to listed prices from Zak Designs
These bamboo serving bowls add a stylish flair to any table!
Whether you prefer contemporary, elegant, or casual, the unique design of Zak's Moso line is suited to your dinner table. Mix and match with other pieces for striking presentation and multiple serving options. The three sizes of serving bowls, with diameters of 12 inches, 9 inches, and 7 inches, are lightweight and can accommodate whatever you're serving. Its organic shape complements the natural, eco-friendly material, which is made with 35% bamboo—a rapidly renewable resource that requires less energy to manufacture. The melamine in the remaining 65% allows durability and easy cleanup in the dishwasher, and the set is completely BPA free. Do not microwave.
Committed to safety - 100% BPA Free.
The lightweight, stylish Moso three-piece bowl set will gracefully accommodate all of your serving needs.
Combine it with other pieces to create a striking presentation.
Nested bowls are 3-1/2qt, 2qt and 1-1/4qt.
You'll be impressed with the durable material and the sleek look that is made with 35% bamboo and 65% melamine.
Its organic shape compliments the material origin; eco-friendly bamboo is a rapidly renewable resource and requires less energy to manufacture.
Easy to clean (dishwasher safe) but not microwaveable.
Durable dishwasher safe material features a sleek look and is made with 35% bamboo and 65% melamine.
check these out!