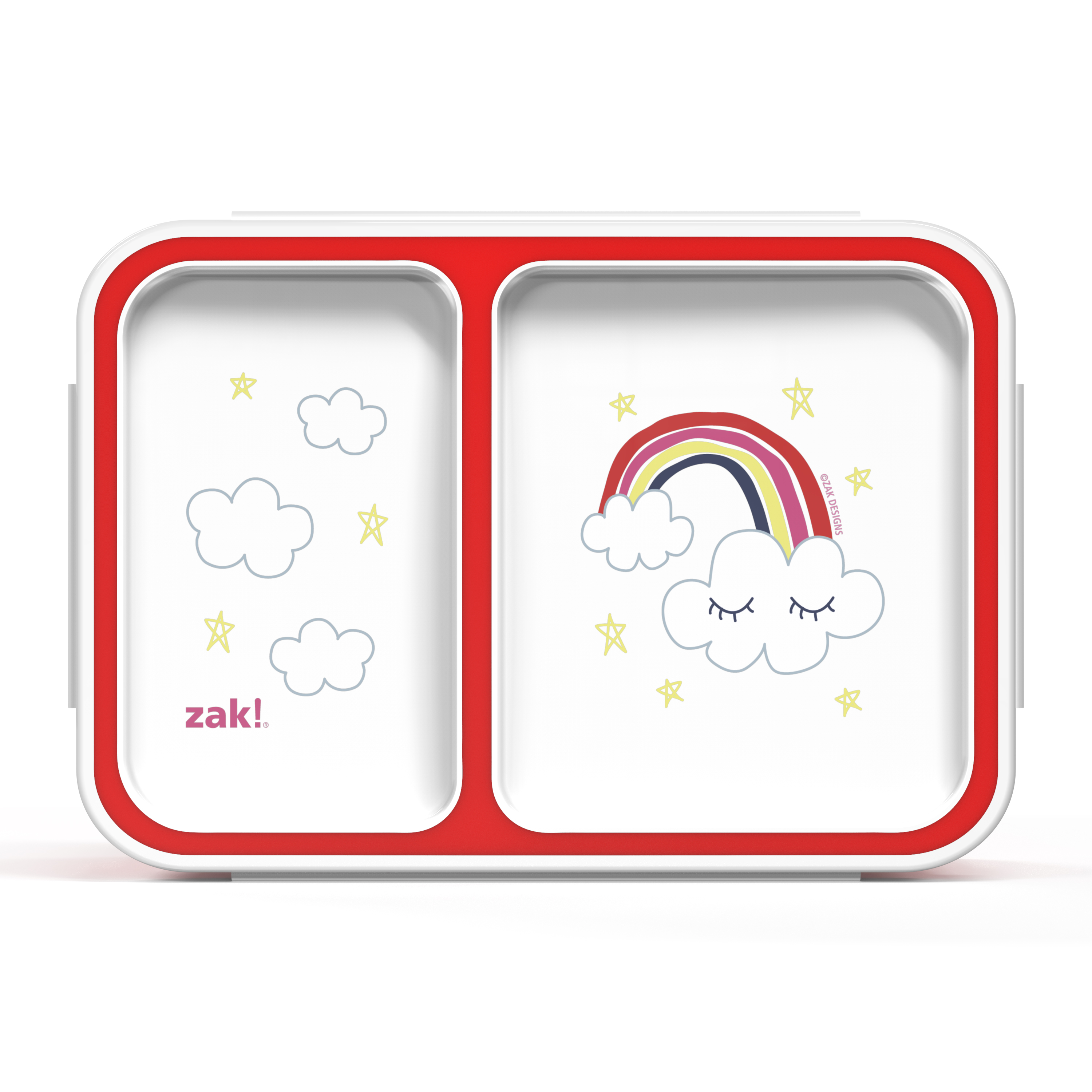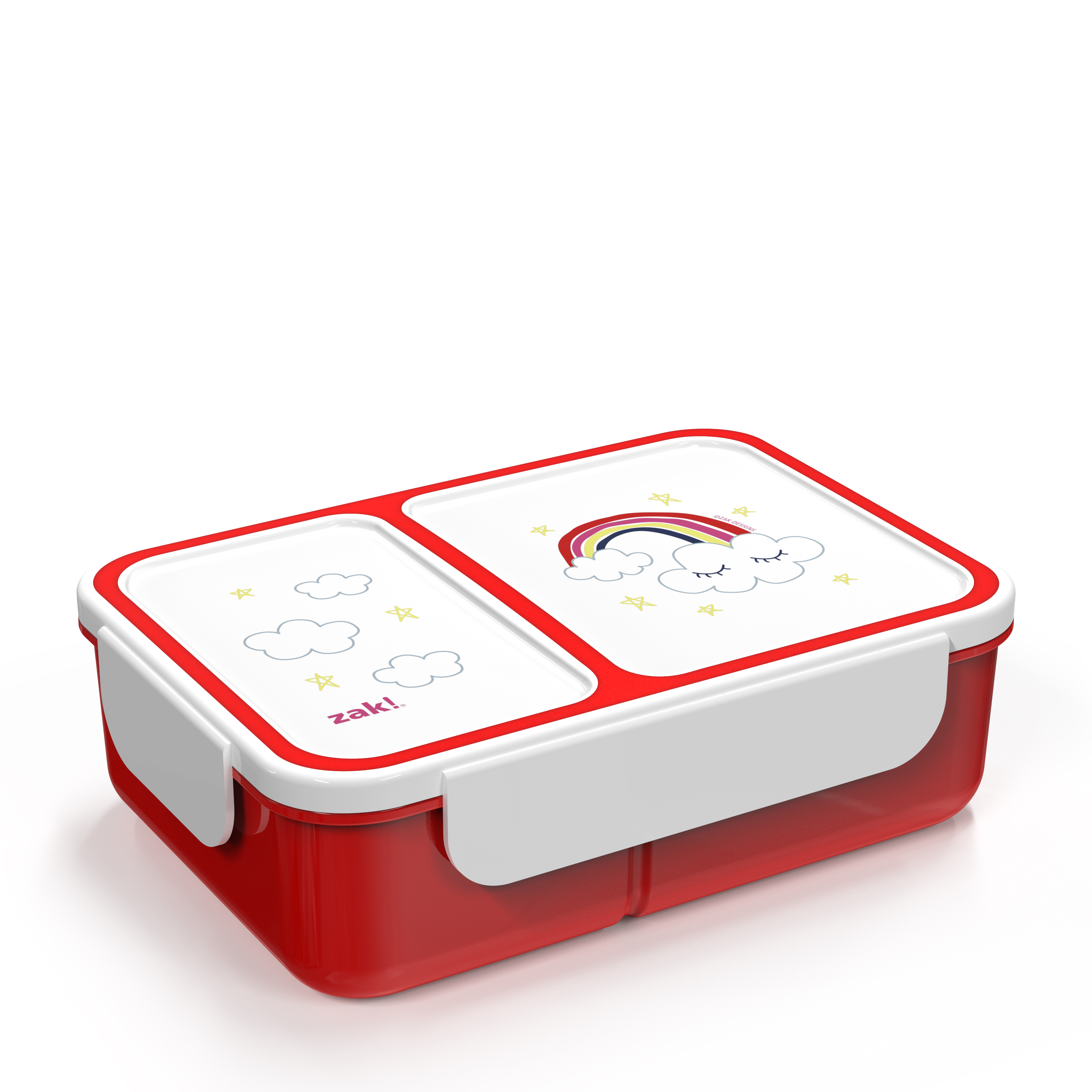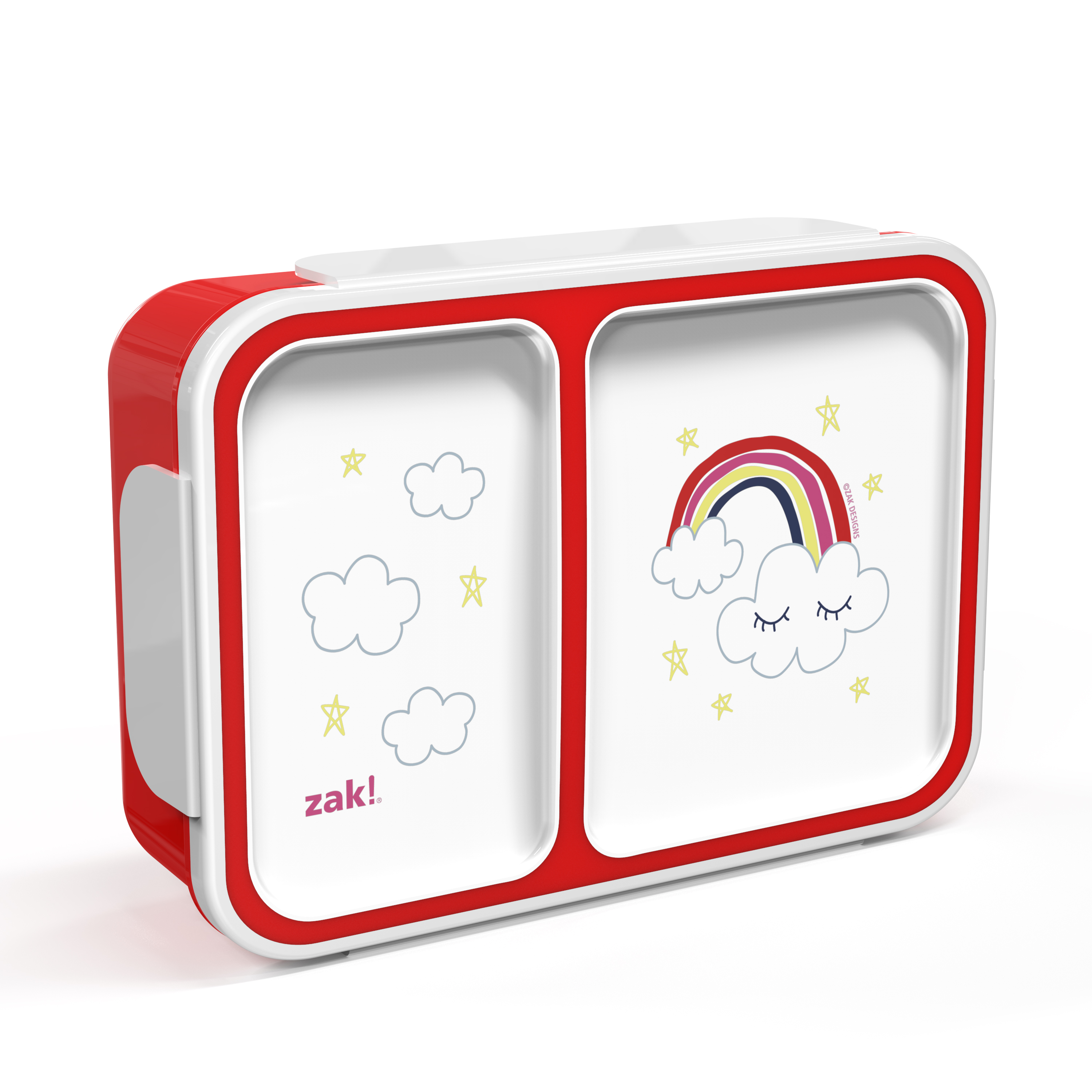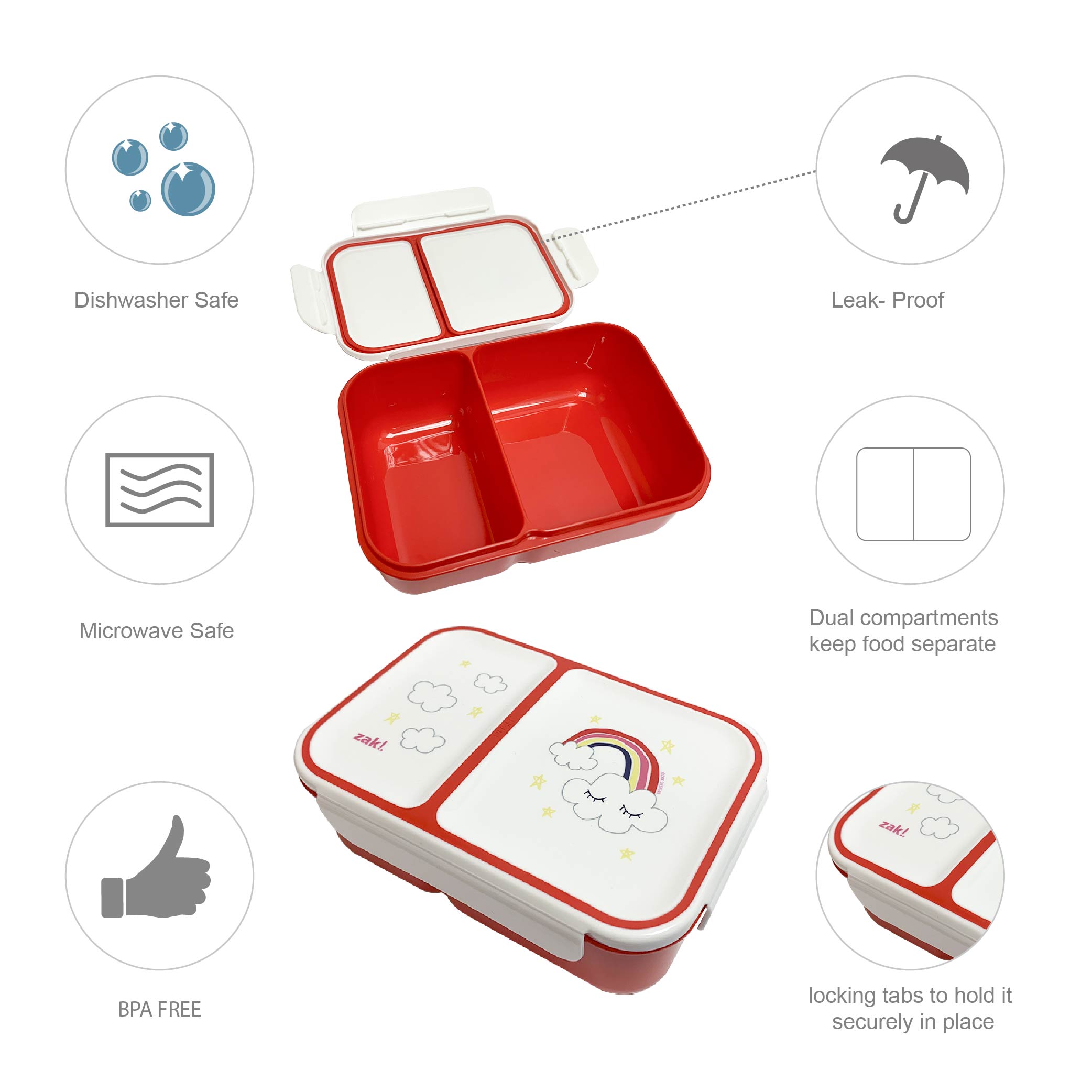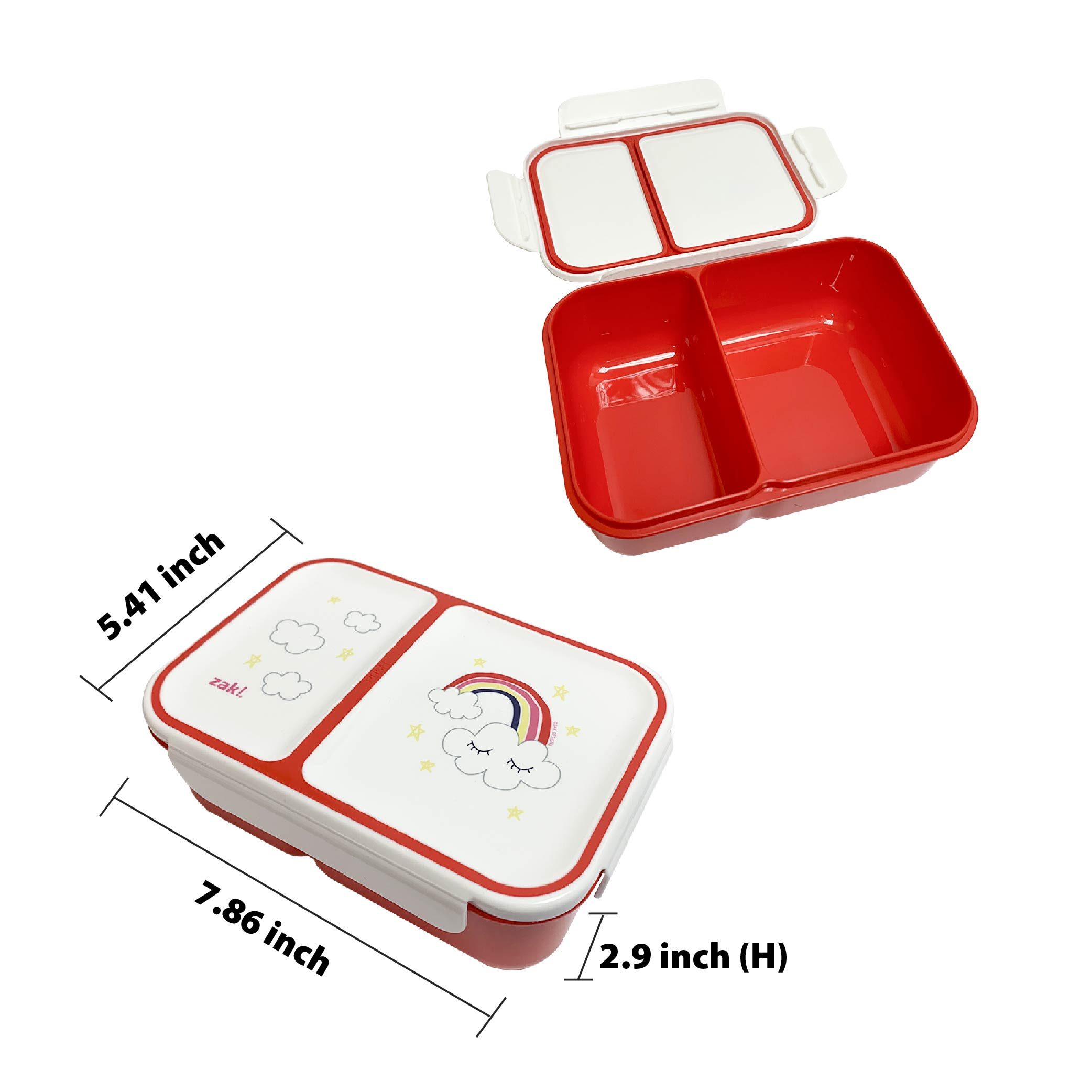 Happy Things Dual-compartment Reusable Bento Box, Clouds
Price: $14.99
buy on amazon.com
about our cart
You're viewing this product on zak.com, but the purchase and fulfillment will be through Amazon. Amazon prices and shipping expenses may vary in comparison to listed prices from Zak Designs
This dual-compartment bento box makes packed lunch easy!
There are quite a few reasons to make lunch instead of buying it, and this bento box is one of them. Two compartments keep different dishes separated, so you can pack fruits and vegetables without worrying about a soggy sandwich. The bento measures 7.75 by 5.5 by 3 inches, the perfect size to fit into a lunch bag, and the lid has locking tabs to hold it securely in place, preventing leaks. Kids will love the adorable artwork, and there are plenty of features for you to get excited about as well. it is made of durable plastic, which can be easily cleaned in the dishwasher, and you can even microwave it to serve hot meals on the go! Plus, it is completely BPA free. Recommended for children ages 3 and up. Limited Lifetime Warranty: We work hard to provide you with quality products. That's why we're offering a Limited Lifetime Warranty that covers material or workmanship issues on specified products. For full terms or to submit a claim, visit zak.com/warranty
Leak-proof lid with secure snaps
Dual compartments keep food separate
Fits in lunch bags
7.75" by 5.5" by 3"
Made of durable plastic
BPA free - committed to safety
Dishwasher and microwave safe
check these out!